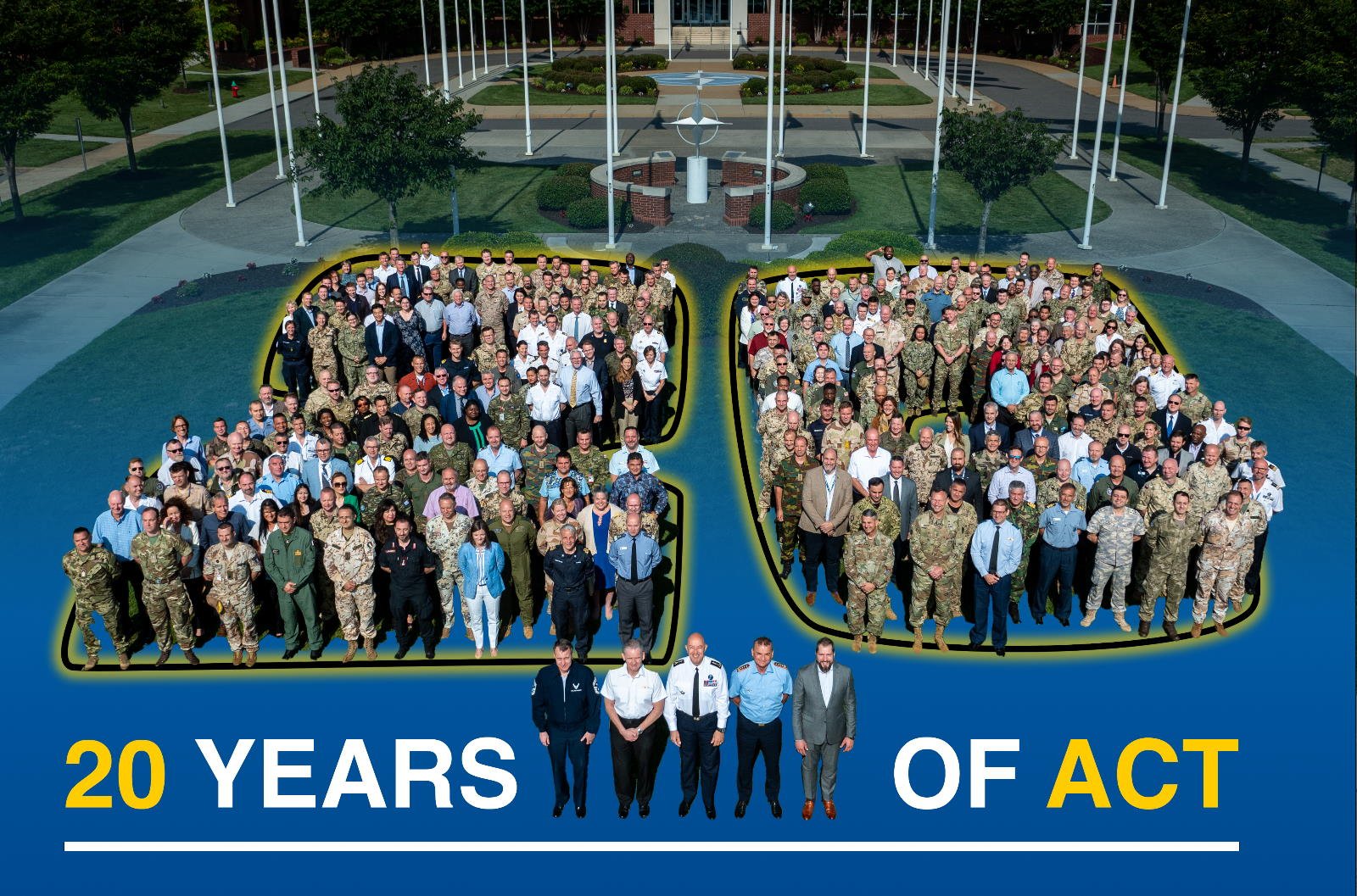 NORFOLK, VA – On June 7th, 2023, Allied Command Transformation celebrated its 20th anniversary. Norfolk, VA is NATO's home in North America, where Allied Command Transformation leads transformation and modernization for NATO to understand better, decide faster, and be stronger together.
"June 2023 will mark 20 years for Allied Command Transformation as NATO's home in North America. For 20 years, we have been NATO's military leader for change," said the current Supreme Allied Commander Transformation, General Philippe Lavigne. Over the last 20 years, Allied Command Transformation has led NATO's transformation, leading strategic warfare development of the Alliance's military structures, forces, capabilities, and doctrines. The world continues facing emerging threats and changing security environments; Allied Command Transformation works to ensure that the Alliance can defend the security and interest of its member nations.
Speaking on behalf of the NATO Secretary General, the Chair of the Military Committee Admiral Bauer said "We have to prepare for the fact that conflict can – actually most likely will – present itself at some point. That means that Allied Command Transformation, NATO's War fighting and Capability Development Command, has a crucial role in making sure we are ready to expect the unexpected."
As NATO's home in North America, Norfolk, Virginia is a crucial region due to its strategic location and historical significance. First settled in 1636, Norfolk has a rich tapestry of military history, serving as an epicentre of naval excellence and vibrant hub of American culture. Allied Command Transformation presence in Norfolk continues to facilitate collaboration and cooperation between NATO and North America, with partnerships, innovation, and community relationships. Several Allied Command Transformation staff have worked in the region for over 20 years, building strong local roots as NATO representatives from their home countries. "In marking this anniversary, I want to thank our fantastic hosts, the United States, and the Hampton Roads community. I want to thank the entire ACT team for their tireless efforts, imagination, and spirit," expressed General Lavigne.
The history of Allied Command Transformation dates back to 1952, originally formed as the Allied Command Atlantic. Following the 9/11 terrorist attacks against the United States, NATO leaders realized the need for a new command structure that serves as the architect of the Alliance, focusing on forward-looking change, future capabilities, and interoperability. In 2003, Allied Command Transformation was formed, taking its role as NATO's Strategic Warfare Development Command. "Allied Command Transformation remains resolutely focused on improving the Alliance's Military Instrument of Power, while continuing to scan ahead. Anticipating new security needs, designing the capabilities, and educating the talents that NATO will need to keep its edge," shared General Lavigne.
Allied Command Transformation celebrates the last 20 years and looks forward to the next 20 years. More information about Allied Command Transformation can be found here.