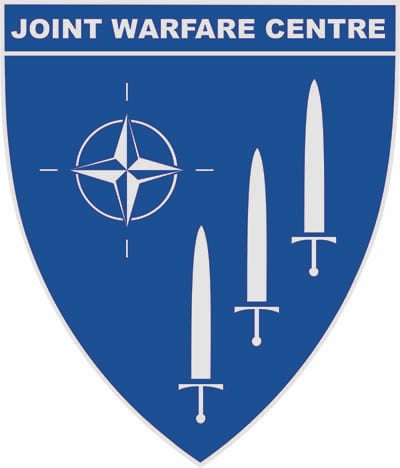 The Joint Warfare Centre was established on October 23, 2003 at Jåttå, Stavanger, Norway, subordinate to Allied Commander Transformation. The Centre is NATO's premier operational warfare and training organization and the Alliance's footprint in the North; the region which contains Scandinavia, the North Sea and the Baltic.
As directed by the Supreme Allied Commander Transformation, the Joint Warfare Centre is responsible for providing NATO's training focal point for full-spectrum joint operational-level warfare. The Centre's two primary outputs are exercises and support to NATO's Joint Warfare Development in accordance with Supreme Allied Commander Europe requirements that ensure NATO forces are well- trained for any type of warfare, and ready to respond to current and emerging challenges. The Centre, as such, is the main provider of Computer-Assisted/Command Post Exercises to the Alliance; primarily the TRIDENT Series of exercises.
The "warfare" enterprise of the Joint Warfare Centre is a catalyst for Transformation, directly linked to Supreme Allied Commander Transformation's vision, goals and strategic objectives.
The Joint Warfare Centre is also the only NATO body that creates and develops operational-level synthetic training scenarios and settings. A quick glance vividly illustrates the major significance of this endeavour: one Joint Warfare Centre training scenario was used specifically for TRIDENT JUNCTURE 2015, NATO's then largest exercise for non-Article 5,"out-of-area" threats. Another scenario, aims to demonstrate NATO's increased Level of Ambition, reflecting the Alliance's new focus on operational preparedness in the face of complex, networked and hybrid threats, which call for a wide spectrum of training. Over the years, Joint Warfare Centre's training scenarios were modified into different versions to support both NATO Force Structure and NATO Command Structure exercises.
Today, with its professional team of more than 250 officers, enlisted, civilians and contractors, the Joint Warfare Centre has the capability to plan and deliver up to four complex operational-level exercises per year.
"Fighting" at Operational-Level
2018 marks the 15th Anniversary of the Joint Warfare Centre. The Centre has trained nearly 64,000 personnel from NATO Member and Partner Nations since 2004, when it conducted its very first exercise for NATO's first Deployable Joint Task Force headquarters, which took place just three months after its activation. Built on an area of 13,390 square metres, the five-storey building gives the Centre a state-of-the- art Computer Assisted Exercise-based training, warfare and conference facility. The Foundation Stone for the new facility was laid on October 23, 2008. Four years later, STEADFAST JOIST 2012, was the first exercise to be conducted here, testing NATO's nascent Deployable Joint Headquarters concept.
With the advent of the TRIDENT Series of Exercises, Joint Warfare Centre embraced in earnest the NATO requirement to conduct annually up to four, joint/combined, multi-level Command Post Exercises; from Operations Larger than a Major Joint Operation to Small Joint Operations. Responding to the changing security environment and NATO's focus on Collective Defence, the Centre integrated new capacities into the TRIDENT Exercises to enable Alliance Joint Warfare Development; it has delivered NATO's new synthetic scenarios and launched NATO's first large-scale virtual network. The Joint Warfare Centre also contributed to the development and adoption of NATO's Comprehensive Operations Planning Directive, supported NATO's Smart Defence focusing on NATO Forces 2020, led the way for many other concepts, such as the Comprehensive Approach and produced a wide variety of other reference documentation and handbooks on modern warfare.
Taken together, the Joint Warfare Centre is one of NATO's most unique organizations. The Centre was the first organization in NATO to actively focus and develop its organizational culture with high-performing, cross-functional teams which Joint Warfare Centre calls its "One Team" ethos to better support its mission and outputs. Since August 2015, the Joint Warfare Centre has organized into a highly agile matrix organization with a new training architecture that is designed to support, in the most effective way, the Centre's warfare development efforts through its computer-assisted Command Post Exercise planning and delivery. With its training facility in Jåttå, operational since 2012, hosting one of NATO's most advanced Information Technology platforms and providing a training capacity of 1,200 people, the Joint Warfare Centre today stands out as one of the world's most state-of-the-art operational training centres. The Joint Warfare Centre's main ambition is to improve NATO's military interoperability, readiness and responsiveness. As NATO continues forward into the 21st Century, the combination of innovation with high quality training, merging with its "warfare" enterprise, has bestowed the Centre with one of the most imperative missions within the Alliance.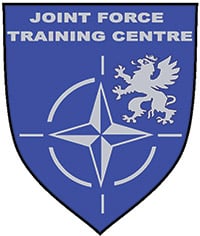 Officially established in 2004 in Bydgoszcz, Poland, the Joint Force Training Centre quickly assumed a significant role within the Allied Command Transformation training network. Constantly developing to meet current and future Alliance training requirements, the Centre has grown in strength and proven a key player in NATO's transformation process as well as a critical part of its training capability.
Joint Force Training Centre conducted its first training event for NATO forces in December 2005. It was a Mission Rehearsal Training/Mission Rehearsal Exercise for the South Eastern European Brigade that formed the Kabul Multinational Brigade IX. Since then, the Centre has continued to develop to meet NATO training needs.
Throughout the years, training intensity at Joint Force Training Centre varied from holding single positions in Exercise Control functions to lead roles in the International Security Assistance Force Regional Command rehearsal and readiness exercises. Additionally, the Centre increased support to NATO Response Force exercises and key leader training events for two regional commands in Afghanistan. By providing the command and control elements, it also played a key role in Operational Mentor and liaison team courses for International Security Assistance Force at the Joint Multinational Readiness Centre in Hohenfels, Germany. Joint Force Training Centre also led the exercise planning course in support of NATO Training Mission in Iraq.
While increasing its efforts in training for current operations and pre-deployment training, Joint Force Training Centre continued to develop its role in defending the Alliance and projecting stability. The Centre gradually opened its doors for new projects, including various courses or NATO-wide conferences. In 2011, it also became the home of the Coalition Warrior Interoperability eXploration, eXperimentation, and eXamination eXercise. Focused on solving interoperability challenges by federating people, processes, and technology, this annual event has become one of the Joint Force Training Centre's yearly highlights. From corps-level exercises such as the Rapid Reaction Corps-France's Citadel Bonus to the TRIDENT JOUST series, Joint Force Training Centre also helped ensure NATO's readiness in Europe and abroad. In 2016, the centre led the first ever NATO-Georgia exercise and maintained a mentoring partnership in preparation for the next exercise in 2019.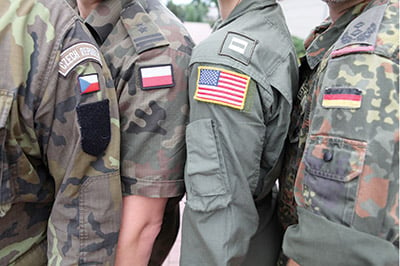 As NATO's training and innovation ambitions increase, Joint Force Training Centre is growing along with them. In 2017, it opened a training area for NATO headquarters elements to deploy and train as they would fight in expeditionary conditions. This, along with office expansions, increased the total training and control areas.
Throughout thirteen years of intensive work and development, the Joint Force Training Centre has built its strong position within the Allied training and transformation network. The centre has a solid reputation as the flagship of NATO pre-deployment training, is also a trusted location for NATO Command Structure and Force Structure Commanders to train their staffs, and becomes an important player in NATO's innovations and capability building. The number of Joint Force Training Centre training events' participants is increasing year by year.
Joint Force Training Centre lives its motto,"Transformation Through Training." By synthesising the Allied Command Transformation mission and Allied Command Operations training requirement with cutting edge technology, flexible communication and information systems architecture, and responsive, scalable training, Joint Force Training Centre occupies a critical spot in the NATO Command Structure. Whether through training or capability building, Joint Force Training Centre remains on the cutting edge of enhancing NATO's ability to project stability, deter adversaries and defend the Alliance.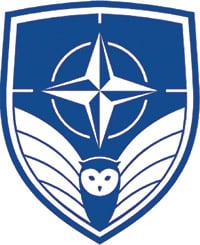 The Joint Analysis and Lessons Learned Centre, or the JALLC, carries out Analysis, Lessons Learned, Training and Support to Exercises and Operations related activities for the Alliance.
As NATO's Lead Agent for Lessons Learned, the JALLC is responsible for managing the NATO Lessons Learned Portal (NLLP); NATO's single tool for all things relating to Lessons Learned. Observations, Lessons, and Lessons Learned-related documents can be submitted to the NLLP from all over NATO, Nations and Partner Nations. The NLLP ensures that this valuable information finds its way through the NATO Lessons Learned Process, which is how NATO learns as an organization and transforms the Alliance. The NLLP also contains dedicated areas for Lessons Learned Communities of Interest which are set up for specific communities, allowing them to capture, manage, and share their topic-specific Lessons Learned information.
The JALLC is also responsible for analysing NLLP content (Active Content Management). This includes conducting NLLP Content Analysis, either on a routine basis, reporting generally on Lessons Learned, or through ad-hoc, on-demand reports which are tailored to a customer's specific needs regarding a topic of interest. The JALLC's data visualization capability brings NLLP data to life with informative and helpful graphics on dashboards and storyboards that are designed to make understanding LL data easier and more effective.
The JALLC provides continued support to NATO's Lessons Learned Community in many ways, including through organizing the NATO Lesson Learned Conference—which covers topical themes and draws participants from across NATO, Partner Nations, and other organizations—, support to the dedicated LL weeks, and regularly organizes practical workshops to help users get the most out of the NLLP and Lessons Learned generally.
The JALLC's Joint and Short Term Analysis capabilities deliver tailored, in depth studies of multiple data sources, conducted for customers that require answers to complex, NATO-wide, and often enduring problems. These studies present findings in clear, concise reports that contain pertinent conclusions and make recommendations for improvement, development, and transformation of the Alliance. The range of topics analysed by the JALLC varies depending on what the Alliance need's and focus areas are at the time. You can download copies of factsheets summarizing the JALLC's Joint Analysis reports here.
The JALLC also provides training opportunities in a multitude of related and relevant areas such as, the JALLC Analyst Training Course, the NATO Lessons Learned Staff Officer Course, and tailored training provided to NATO entities, Nations, and partners as part of the JALLC's outreach programme provided by the JALLC Advisory and Training Team (JATT). The JATT is also responsible for assessing and advising on the implementation of the NATO Lessons Learned Capability and helps to ensure a consistent and robust capability and good Lessons Learned relationships with Member Nations and Partner Nations.
Finally, the JALLC provides regular support to NATO Exercises and Operations through almost all of its activities. For example, with regard to exercises, the JALLC can support NATO exercises during all stages of the exercise process, including: mentoring support, training and advice on the NATO Lessons Learned Process, contributing to the review of key exercise documentation, and collecting data for the JALLC's analysis projects. The JALLC provides continued support to all NATO operations through all of its activities including through the NLLP, providing tailored and regular training, and through its analysis capability.
You can find out more about the JALLC on its website at www.jallc.nato.int, or download a copy of the brochure summarizing the JALLC's key activities here.