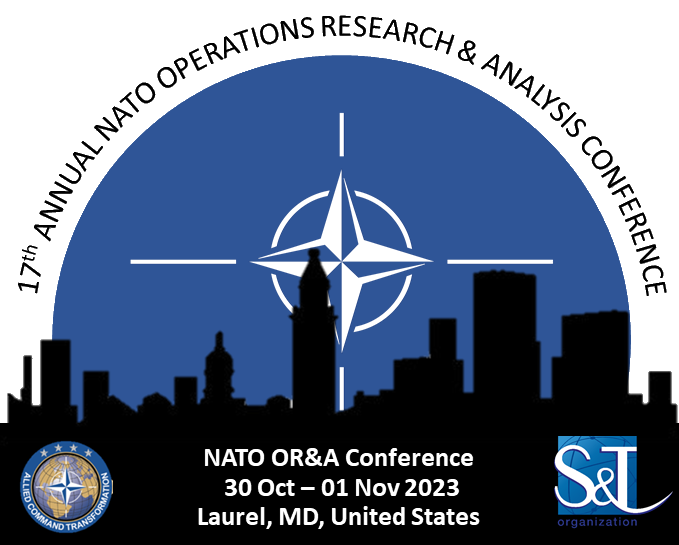 The 17th Headquarters NATO Operations Research and Analysis Conference, co-hosted by Allied Command Transformation and NATO Science and Technology Organization will be held at the Johns Hopkins University Applied Physics Laboratory, Laurel, Maryland, USA, from 30-31 October 2023 with two optional training days on 1 and 2 November 2023.
The event is open to all NATO nations, Australia, Austria, Ireland, Japan, New Zealand, Sweden and Switzerland.
The 2023 theme is "Changing character of defence and deterrence: the power of analysis". Collective defence is at the heart of the Alliance and deterrence is a core element of its overall strategy to prevent war, protect Allies, maintain freedom of action and uphold its values. NATO faces the most complex security environment since the end of the Cold War. Innovations, such as autonomous weapons systems or artificial intelligence are changing warfare, as is the increasing amount of available information. Shifts in the global balance of power, such as the rise of China, are challenging the Alliance's values, and aggressions, such as Russia's actions against Ukraine, are threating the security of Allies. These major developments, along with the new NATO Strategic Concept, underscore the need for the Alliance to ensure that its deterrence and defence remains credible and effective.
The theme reflects the long-standing practice of Operations Research and Analysis in Defence, tackling ongoing challenges faced by the Alliance and looks to the future to bring new methods to old challenges or well-established methods to future challenges.
More information, including details for registration, can be found on the STO Website.
Registration will close on 15 October at 17:00 CEST.