The Role of NATO and its Strategic Commands
The North Atlantic Treaty Organization (NATO) was established on April 4, 1949 with the signing of the North Atlantic Treaty by 12 founding members.
NATO's key purpose is to ensure the collective defence of its member countries, based on a 360-degree approach. This approach defines the Alliance's three core tasks: deterrence and defence; crisis prevention and management; and cooperative security.
The transatlantic bond between NATO members is indispensable to Allied security, bound together by common values: individual liberty, human rights, democracy and the rule of law. NATO remains firmly committed to the purposes and principles of the North Atlantic Treaty and the Charter of the United Nations.
NATO is the unique, essential and indispensable transatlantic forum where Allies consult, coordinate and act on all matters related to individual and collective security. The strength of the Alliance is based on its indivisible security, solidarity and ironclad commitment to defend each other, as enshrined in Article 5 of the North Atlantic Treaty. The ability to deter and defend is the backbone of that commitment.
NATO will continue to enhance its individual and collective resilience and technological edge. These efforts are critical to fulfil the Alliance's core tasks. Allies will promote good governance and integrate climate change, human security and the Women, Peace and Security agenda across all tasks. NATO will continue to advance gender equality as a reflection of its values.
NATO has provided 74 years of peace and a lasting transatlantic bond between North America and Europe. Today, NATO has 31 member countries in North America and Europe, while Sweden is engaged in the accession process.
There are two strategic commands in NATO: Allied Command Transformation and Allied Command Operations.
Both are part of the NATO Command Structure and composed of permanent multinational headquarters distributed geographically across Allied territory. The NATO Command Structure offers the opportunity to all Allies to participate in, and contribute to, the command and control of all Alliance operations, missions and activities across all military domains.
Allied Command Transformation is NATO's Strategic Warfare Development Command. Its mission is to contribute to preserving the peace, security and territorial integrity of Alliance member states by leading the strategic warfare development of military structures, forces, capabilities and doctrines.
From its inception in 2003, Allied Command Transformation has demonstrated the importance of transformation and development as continuous drivers for change – change that will ensure the relevance of the Alliance in a rapidly evolving and complex global security environment.
Allied Command Transformation is organized around four principal functions:
Strategic Thinking;
Development of Capabilities;
Education, Training and Exercises; and
Cooperation and Engagement.
Allied Command Operations is NATO's Strategic Warfighting Command. It is responsible for the planning and execution of all NATO military operations. Allied Command Operations' mission is to contribute to Alliance defence and security by maintaining the integrity of Alliance territory, safeguarding freedom of the seas and economic lifelines, and to preserve or restore the security of its members.
Allied Command Transformation and Allied Command Operations complement each other in shaping the current and future operating environment, equipping the warfighter to face any security challenge in support of NATO's principles and interests.
Allied Command Transformation was preceded by Allied Command Atlantic, established in 1952 under the command of Supreme Allied Commander Atlantic. For 51 years, Allied Command Atlantic's purpose was to guard the sea lines of communication between North America and Europe, to allow for reinforcement of North American troops and supplies to European Alliance members in the event of a Soviet/Warsaw Pact invasion of Western Europe.
A Post-9/11 NATO Command Structure
After the terrorist attacks on 9/11, NATO leaders recognized the need for a new military command structure to meet the challenges of the 21st century. The Alliance agreed to reorganize its command structure and establish Allied Command Transformation.
The 2002 Prague Summit Declaration reaffirmed the need for a "leaner, more efficient, effective and deployable" command structure to meet the operational requirements of NATO missions. The new command structure was adopted the following year, with the inauguration of Allied Command Transformation occurring on June 19th, 2003.
With the creation of Allied Command Transformation and its counterpart, Allied Command Operations, the logic underpinning the Alliance's command structure shifted from one based on geography to one based on function.
Allied Command Transformation would act as a forward-looking command focused on fostering change, developing future capabilities required by the Alliance and improving interoperability. Allied Command Operations would become the command responsible for all Alliance operations, including the maritime operations previously undertaken by Allied Command Atlantic.
The declaration from the Prague Summit states:
The strategic command for Transformation, headquartered in the United States, and with a presence in Europe, will be responsible for the continuing transformation of military capabilities and for the promotion of interoperability of Alliance forces, in cooperation with the Allied Command Operations as appropriate.
In 2023, Allied Command Transformation celebrates its 20th anniversary.
Anticipation, Capabilities, Talents
ACT is the acronym for Allied Command Transformation, but it is also used to describe the attributes of the Command: Anticipation, Capabilities, Talents.
Anticipation
The 2022 Strategic Concept has defined a new era in which NATO recognizes the systemic challenges coming from potential adversaries and competitors. The NATO Warfighting Capstone Concept (NWCC) guides member countries and ACT by setting a 20-year vision. The NWCC supports Allies' efforts to develop Allied military forces, identify potential capability gaps and provide the necessary recommendations to ensure NATO is ready and able to meet the requirements of the future.
Within this context, ACT started a new strategic foresight cycle last year to take into account the series of strategic shocks in the security environment:
The long-term disruption of the COVID crisis in the form of economic, energy and social crises;
Major climate disruption;
The Russian war of aggression against Ukraine;
The emergence of China as systemic competitor;
Socioeconomic effects of climate breakdown; and
AI and disruptive technologies.

The Strategic Foresight Analysis (SFA) employs a three-horizon approach to assess how underlying changes in the present are affecting the evolving characteristics of the future security environment.
The first horizon includes strategic events shaping our current security environment and agreed assessments to define it. The second horizon entails the next 20 years, until 2043, concentrating on the changing characteristics of the security environment and potential implications. This is the focus of the SFA study.
The third horizon is a long-range assessment of global challenges beyond 2043. Russia is likely to continue challenging Euro-Atlantic security and stability with assertive actions close to NATO borders. NATO's political cohesion and military preparedness are indispensable to countering Russian threats.
NATO Secretary General Jens Stoltenberg stated that China presents a "systematic challenge" that requires regional cooperation and global awareness. The rise of China has implications for the global balance of power, the international order and the security of nations.
(Concepts to) Capabilities
Allied Command Transformation develops concepts leading to the establishment of national military capabilities and provides military advice for the development of the NATO Defence Planning Process (NDPP) – the principal vehicle for the alignment of capability efforts.
Through the NDPP, NATO identifies the capabilities it requires and promotes their development and acquisition by Allies. The NDPP provides a framework within which Allies, without compromising their national sovereignty, harmonize and balance their individual national defence plans with those of NATO, providing a consistent and supported suite of military capabilities.
Common-funded capabilities are coordinated in a collective effort between ACO and ACT and are considered the glue between all Allied capabilities.
The Common Funded Capability Delivery Governance Model (CFCDGM) aims to speed up the delivery of capabilities required by NATO commanders and the NATO enterprise.
ACT manages more than 30 Common-Funded Capability Programmes and delivers management information to Nations for their decisions on critical communication and information services infrastructure and complex capabilities. The future of NATO as a Multi-Domain Operations-enabled Alliance depends more and more on common-funded capabilities.
Talents
Success in tomorrow's international security environment requires a federated understanding of strategic partners to face future challenges—as a team. ACT's partners include the private sector, academia, international organizations (United Nations, European Union) NATO-accredited Centres of Excellence and industry.
ACT is using its strategic position within NATO and within the United States to leverage the skills and strengths of these partners to keep a warfighting edge.
The Command is part of a NATO-wide effort to position the best-prepared people in the right place, at the right time, every time. Here's how:
Allied Command Transformation's Human Capital Enhancement framework is composed of the knowledge, skills, attitude, experience, and cognitive capacity needed to ensure readiness and generate value for the organization.
ACT's Education and Training Planning and Policy delivers strategic-level education and training guidance to Allies to attract qualified NATO personnel with the requisite skills, knowledge, and attitudes to perform NATO-specific duties.
The integration of the gender perspective enables greater awareness and understanding of any political or military activity. ACT actively implements NATO's Women, Peace, and Security agenda by integrating gender perspectives in all its work strands.
NATO-accredited Centres of Excellence (COEs), international military organizations, train and educate leaders and specialists from NATO member and partner countries.
ACT's Contributions to the Alliance
In a complex and rapidly changing international security environment, Allied Command Transformation's aim is to enable NATO forces to be strong and agile, ready and mobile, and interoperable. Specifically, Allied Command Transformation:
Ensures maximum interoperability of Alliance members and Partners including through the biggest interoperability event of its kind in NATO, the Coalition Warrior Interoperability Exercise – or CWIX;
Develops concepts that describe new ways of dealing with emerging challenges;
Identifies opportunities and constraints in the adoption of new technologies through experimentation and analysis;
Leverages a vast network of military and civilian expertise in member and partner countries, industry, academia, Joint Commands, NATO agencies and NATO-accredited Centres of Excellence to promote the exchange of ideas;
Contributes to the NATO Defence Planning Process, leading the transformation of political guidance into capability commitments by all NATO members;
Defines individual training standards and ensures connectivity of equipment and security protocols, including driving Federated Mission Networking;
Defines and manages new programmes to modernize NATO's capabilities;
Educates and trains thousands of military and civilian personnel each year, delivering large- and small-scale exercises and pre-deployment training;
Supports Allied Command Operations, enabling Allied warfighters to maintain a decisive edge.
By allowing Forces to understand better and decide faster, Allied Command Transformation ensures the Alliance's warfighters are able to deter, defend and fight – today and tomorrow.
ACT's Accomplishments
Since its establishment in 2003, Allied Command Transformation has made many significant contributions to the Alliance and partner countries.
Development of Centres of Excellence
A NATO-accredited Centre of Excellence (COE) offers recognized expertise and experience within a defined subject matter area that benefits the Alliance. Allied Command Transformation is responsible for the preparation of candidates for approval, establishment, accreditation and periodic assessments of the Centres.
NATO-accredited COEs provide effective ways of tapping into the innovative ideas found within NATO member countries.
NATO-accredited COEs have one foot within NATO (because they are part of the wider framework that contributes to the functioning of the Alliance) and they have one foot outside NATO (because they are not part of the NATO Command Structure or of other NATO entities). This gives COEs greater flexibility in the relationships with other international and civilian entities, maximizing their value to NATO.
NATO Education and Training Framework
NATO conducts education and training programmes to increase cohesion, effectiveness and readiness of its multinational forces. With the creation of the two new strategic commands in 2002 and the introduction of global programming in 2014, the coordination and coherence of NATO education and training activities have been greatly increased.
There are four core dimensions to NATO's education and training programmes:
Education programmes: They aim to enhance individual knowledge and skills, and develop competencies to confront a variety of challenges;
Individual training: This focuses on the development of skills needed to perform specific tasks and duties;
Collective training: The knowledge acquired during individual training is further developed through practical application during collective training; and,
Exercises: Take training a step further by testing acquired knowledge during scenario-based live or computer-assisted simulations, often involving participants from different countries. Exercising is paramount for maintaining, testing and evaluating the readiness and interoperability of Allies, partners and non-NATO entities.
Collaboration with Academia and Industry
Allied Command Transformation developed the Framework for Collaborative Interaction, enhancing cooperation between the Command, academia and industry, respectively. This allows the Alliance to harness the best thinking and practices from NATO's robust academic and industrial base. In Fall 2023, Allied Command Transformation will co-organize the next iteration of the NATO-Industry Forum—the primary venue for strategic dialogue with industry on NATO capability planning, development and delivery.

Innovation
The Allied Command Transformation Innovation Branch was established in 2012 and leads NATO's digital transformation to enable Multi-Domain Operations (MDO)–the future of NATO operations.
This digital focus will ensure interoperability across all domains, enhance situational awareness and facilitate political consultation and data-driven decision making. It will also provide a digital-ready workforce, agile digitally enabled processes and advanced technological solutions by 2030.
The NATO Innovation Hub, an ACT Innovation Branch toolbox, has been developing and spreading Open Innovation best practices and tools within the Alliance since 2012.
The Innovation Hub's mission is to help NATO adapt and respond to emerging challenges by delivering recommendations and experimental solutions that provide value to users and prefiguring potential military capabilities.
Using innovation as a tool to help NATO transform and adapt, ACT Innovation has been at the source of many successful outcomes throughout NATO since 2012, such as:
The NATO Innovation Network, currently with 18 new Open Innovation entities in 10 nations and the NATO Enterprise.
The initiator of the Information Environment Assessment Capability program, crowd-initiated and experimented during the exercise Trident Juncture 2018 and now being developed for NATO STRATCOM.
The pioneer in exploring and defining Cognitive Warfare / Cognitive Superiority that led to concept development and became a major component of the Warfare Development Agenda.
The first concrete uses of AI and machine learning-based tools in the NATO enterprise through Minimum Viable Products.
The conceptualisation of a defence accelerator for NATO (later named DIANA) and a NATO Innovation fund, now led by NATO HQ.
NATO Digital Transformation, with a vision recently approved by the Alliance, that significantly originates from the first successful agile developments within the NATO enterprise, in 2019-2020, by the ACT Innovation Hub, NCIA and ACO.
On 24 February 2022, Russia invaded and occupied parts of Ukraine in a major escalation of the conflict that began in 2014, when Russia illegally annexed Crimea.
At NATO's Madrid Summit, held in June 2022, a declaration by the Heads of State and Government condemned Russia's war of aggression against Ukraine. The declaration stated that the war undermines international stability and security, is a violation of international law and is cause of a humanitarian catastrophe.
NATO leaders also approved a new Strategic Concept for the Alliance at the same Summit, setting out the core tasks and approaches for the next decade.
The Strategic Concept describes the security environment facing the Alliance, reaffirms its values and spells out NATO's key purpose of ensuring collective defence for its Allies. The Strategic Concept also drives NATO's strategic adaptation and guides its future political and military development. Allied Command Transformation's numerous work strands are aligned with the Summit's key decisions, creating opportunities for ACT to support NATO's ongoing transformation efforts.
One of ACT's top priorities today, in conjunction with Allied Command Operations, is to deliver the Alliance a concept for Multi-Domain Operations (MDO). The concept will be phased into training and exercises to ensure integration of new domains (space and cyber) at the speed, intensity and agility NATO needs to maintain its advantage.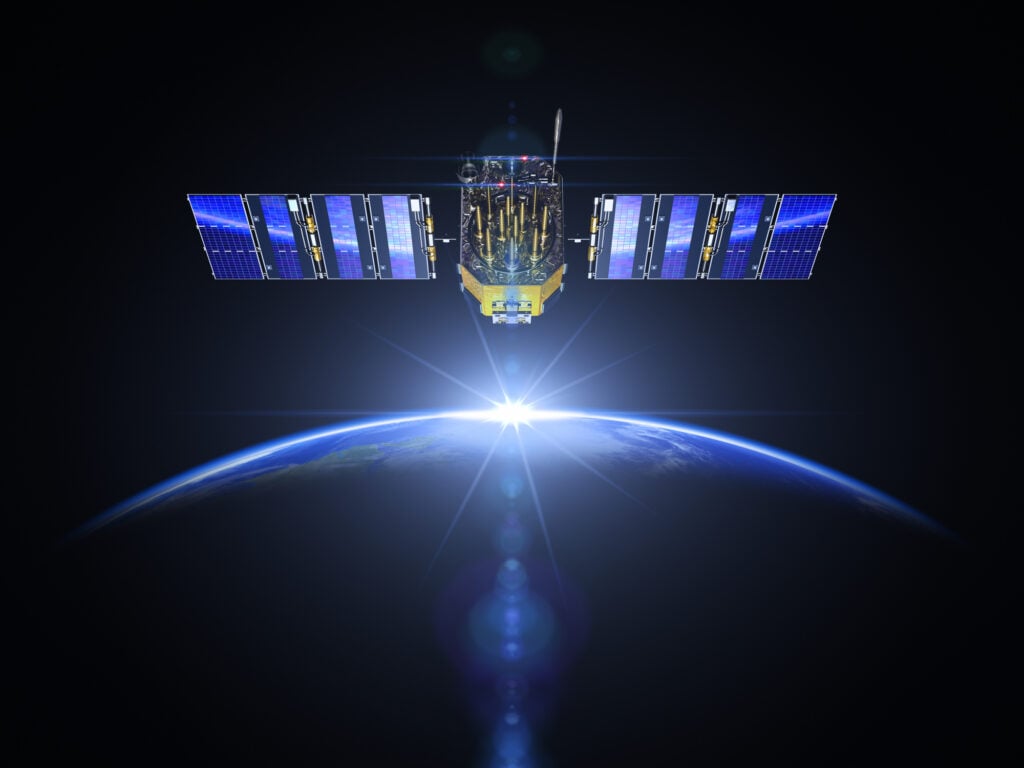 Space
Space systems are essential to Alliance members and require constant adaptation. In 2019, NATO declared space as its fifth operational domain.
Allied Command Transformation is operationalizing multiple space-related initiatives, emphasizing the importance of space capabilities to Multi-Domain Operations and Digital Transformation efforts.
Allied Command Transformation is working in conjunction with relevant stakeholders from across the NATO enterprise to develop space situational awareness, coordinate space policy and encourage interoperability. While NATO does not seek to become an autonomous space actor, Allied Command Transformation assists national and NATO-led efforts to procure space-related assets by helping to determine capability requirements and supporting the NATO Defence Planning Process.
In addition to these efforts, Allied Command Transformation is raising awareness within the Alliance about the benefits of continuous and secured access to space services, capabilities, and effects, as well as understanding current vulnerabilities.
Cyberspace
Cyberspace is a constantly contested domain with frequent and sophisticated threats. Disruptive Technologies are fast evolving in cyberspace, creating new vulnerabilities but also offering potential opportunities.
NATO continues to strengthen its cybersecurity posture. ACT and ACO are developing the Military Vision and Strategy on Cyberspace as a Domain of Operations. The Commands also contributed to the Cyberspace operations doctrine.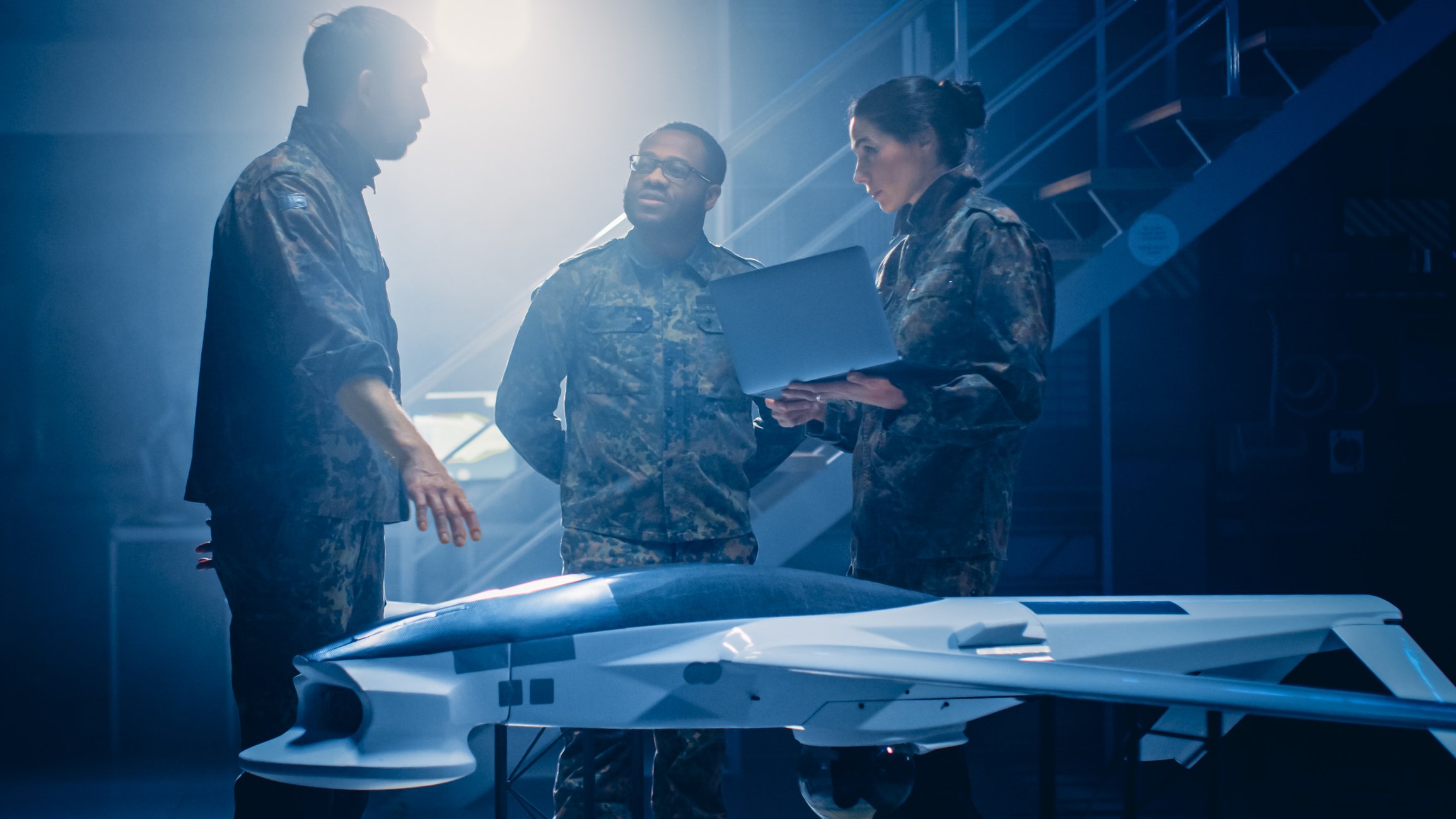 Warfare Development Agenda and Warfare Development Plan
The Warfare Development Agenda (WDA) is a threat-informed, risk and opportunity-based planning framework that pairs a long-term perspective with a realistic and incremental delivery path. The WDA promotes the alignment of Alliance-wide warfare development, including through the NDPP. It provides an agreed framework for continuous engagement and political-military communication and interaction.
SACT manages WDA at the direction of the Military Committee and under oversight by the North Atlantic Council. SACT delivers an annual assessment of progress and approaching milestones to the Allies annually.
The Warfare Development Plan (WDP) is a detailed plan that captures SACT's Direction and Guidance and provides HQ SACT with tangible and measurable Outcomes, Directorate Objectives and Outputs.
For the next 20 years and beyond, Allied Command Transformation will work closely with Allied Command Operations to provide the collective defence of one billion people, guided by the NATO Warfighting Capstone Concept (NWCC).
This is NATO's Military North Star, its organizing principle for warfare development in NATO and across the Alliance. The NWCC is the first concept of its kind, offering an agreed upon 20-year vision for NATO military adaptation.
The NWCC describes the future environment in terms of increasingly boundless, simultaneous and persistent challenges. The NWCC's design for the future Military Instrument of Power is adversary-centric and risk and opportunity-based to out-think, out-excel, out-fight, out-pace, out-partner and out-last any adversary or threat.
Within the NWCC, there are also five Warfare Development Imperatives:
Influence and Power Projection: To enable the ability to conduct operations by further improving the Alliance's understanding of how conflicts emerge, as well as harnessing outreach and connection with non-NATO entities and partners.
Layered Resilience: To maintain the ability to operate whilst being contested and/or under attack, in all domains, both militarily and in civil society.
Cognitive Superiority: To enable global understanding of adversaries, potential adversaries and ourselves.
Integrated Multi-Domain Defence: To protect the ability to conduct operations simultaneously in all domains.
Cross-Domain Command: To enable a near-instant, clear, cross-domain understanding of any situation to facilitate synchronized decision making.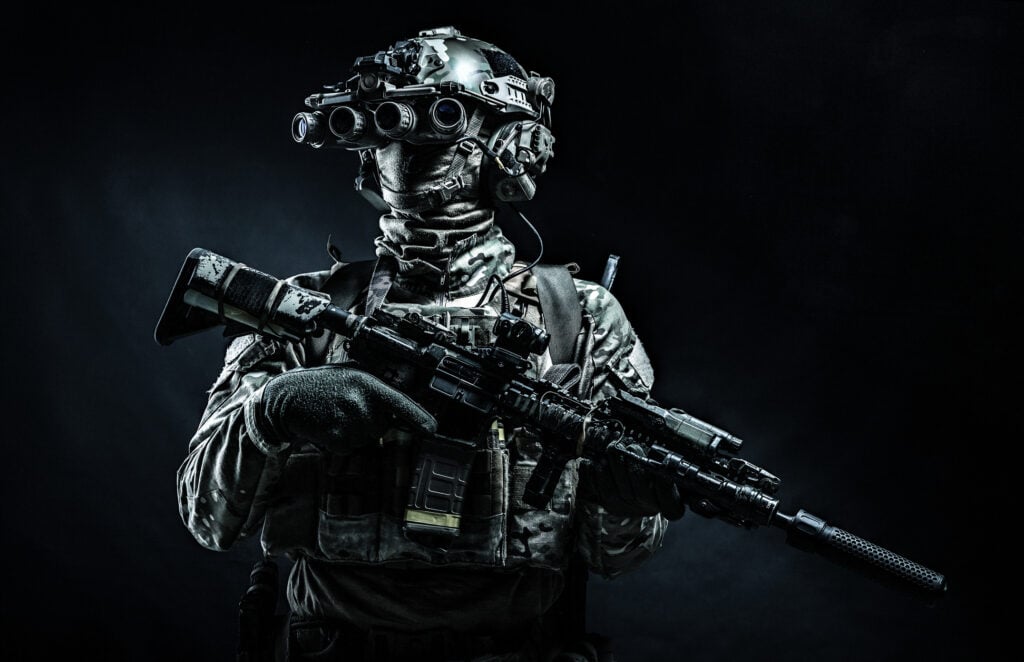 Data and Innovation
ACT will guide the Alliance so it can become a data-centric, multi-domain military power through data exploitation, digital transformation, experimentation, audacious wargaming and modeling and simulation. ACT is also implementing innovative solutions for military use.
Data Exploitation
Data, often described as the oil of the 21st century, fuels the engine of advanced analytics, data science and artificial intelligence. ACT will work to achieve information superiority and data-driven decision-making at all levels across the Alliance.
In 2022, Defence Ministers endorsed the Data Exploitation Framework Strategic Plan, which lays out the effort to improve data management and data literacy for years to come.
Digital Transformation
Competition from adversaries and the continuing technological revolution necessitate the need for the Alliance to develop new ways to understand better, decide quicker and execute stronger.
By 2030, ACT will guide NATO Digital Transformation to enable the Alliance to conduct Multi-Domain Operations, ensure interoperability across all domains, enhance situational awareness and facilitate political consultation and data-driven decision-making.
Experimentation
Experimentation is a powerful tool that supports the transformation of the Alliance. Exploring, examining and objectively validating solutions will help maintain NATO's military edge.
Experimentation continuously evolves to serve Alliance Warfare Development at the pace of disruptive technologies and future warfighters' needs. Experiments can be delivered through Wargaming, Modelling and Simulation and other Warfare Development enablers. They may be set up as standalone activities or integrated in exercises or current operations.
ACT sponsors around 20 experiments each year, collaborating with other NATO commands and agencies, member countries, NATO-accredited Centres of Excellence and industry and research Institutes. The Concept Development and Experimentation Conference serves as a venue for promoting experimentation in the Alliance.
Audacious Wargaming
Audacious Wargaming reinforces NATO's competitive edge today and into the future with an ethos of creation, discovery and exploitation of opportunities. Audacious Wargaming provides a venue for practising decision-making, exploring risk and evaluating options for actions to support NATO's Deterrence and Defence.
The Audacious Wargaming Capability will become more comprehensive in the coming years, with the goal of developing a formalized program of work and fully exploiting the capabilities of its wargaming network.
Modelling & Simulation
Modelling and Simulation, in combination with technologies such as Data Analytics and Artificial Intelligence, help NATO to prepare and support decision-makers and staff to manage complexity and evaluate options in the multifaceted security environment.
Modelling and Simulation provides risk-free experimentation, education and training by the exploration of alternatives and dynamic visualization of political, military, economic, social, information and infrastructure environments.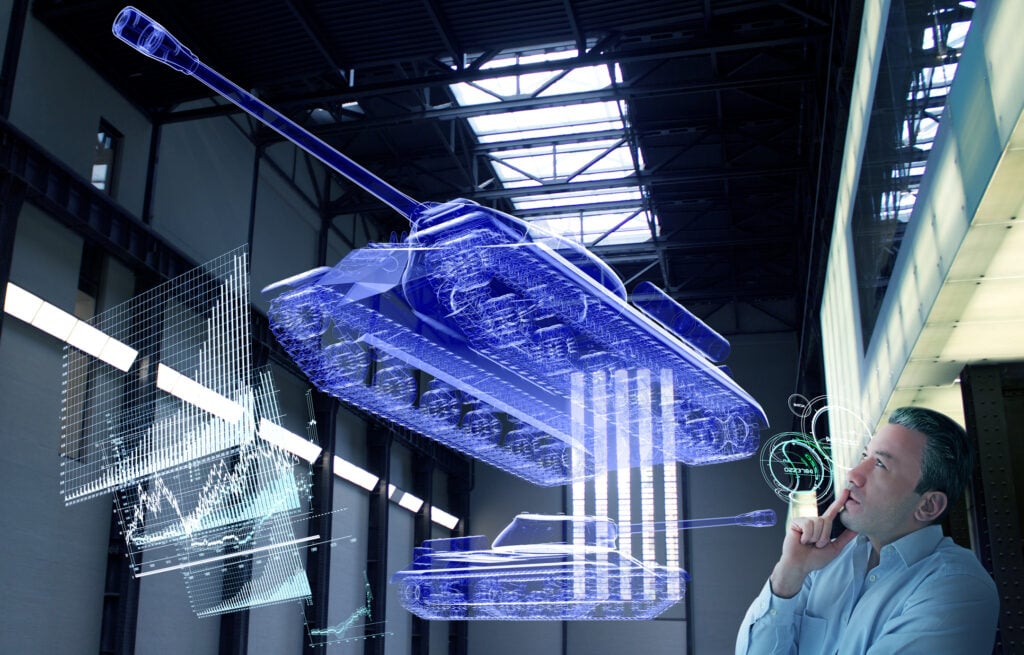 Innovation
Innovation drives military adaptation, generating and collecting ideas that can be turned into capabilities through Warfare Development.
ACT's Innovation Hub, in partnership with Old Dominion University and the NATO Innovation Network, hosts experts to collaborate and design solutions to meet NATO's challenges.
NATO's Think-Tank for Information Decision & Execution Sprint, or TIDE Sprint, is ACT's premier event for promoting innovation and developing concepts and specifications to improve systems interoperability. TIDE Sprint addresses interoperability from a people-process-technology perspective by encouraging attendees – operators, engineers, scientists and academics – to share and exchange ideas and contribute to current and future solutions.
New Reality
The Alliance must stand ready to preserve cohesion and unity, resolve and resilience in the face of multifaceted challenges: all while remaining fit for conducting its three core tasks in the degraded future security environment.
To meet those many challenges, the first step is to "understand better." For Allied Command Transformation this includes climate change and Cognitive Warfare.
Climate Change
Climate change is one of the defining challenges of our time. NATO is determined to become a leading international organization in understanding and adapting to the impact of climate change on security. Climate change is a threat multiplier that will transcend Allied security in the Euro-Atlantic area. Extreme temperatures, rapid changes in precipitation patterns and an increasing frequency and intensity of weather events will test the resilience of military installations and critical infrastructure.
NATO will increase awareness, learn how to adapt its capabilities to the changing climate and mitigate the impacts of climate change through the reduction of greenhouse gas emissions from military activity.
Cognitive Warfare
Current and potential adversaries use Cognitive Warfare to influence the behaviours and beliefs of individuals, groups and populations in order to fracture Western societies. Cognitive Warfare leverages hyper-connectivity, the pervasiveness of data, psychological warfare and cognitive sciences to affect what and how people think and act.
Future wars will be ever more connected. Speed and information overload, combined with deliberate cognitive attacks to disrupt decision-making, will increasingly challenge the cognitive functions of our forces.
ACT is rapidly developing an Exploratory Cognitive Warfare Concept that proposes how NATO can effectively increase the Cognitive Resilience of our Military Instrument of Power by protecting, and enhancing, decision superiority to ensure freedom of action for the Alliance.
Allied Command Transformation: Understand Better, Decide Faster, Stronger Together
Allied Command Transformation studies the global security environment and develops warfighting concepts, capabilities, training and exercises. The Command also contributes to defence planning and otherwise maintains and develops the Alliance's warfighting advantage.
Allied Command Transformation works to improve the readiness and credibility of NATO's posture and helps the NATO Command Structure to efficiently command, control and support current and future military operations.
In its 20th year, Allied Command Transformation's priorities are to make NATO a Multi-Domain Operations-enabled Alliance, bolster NATO's deterrence and defence posture and better understand the ever-changing operating environment.
#WinAsATeam
---