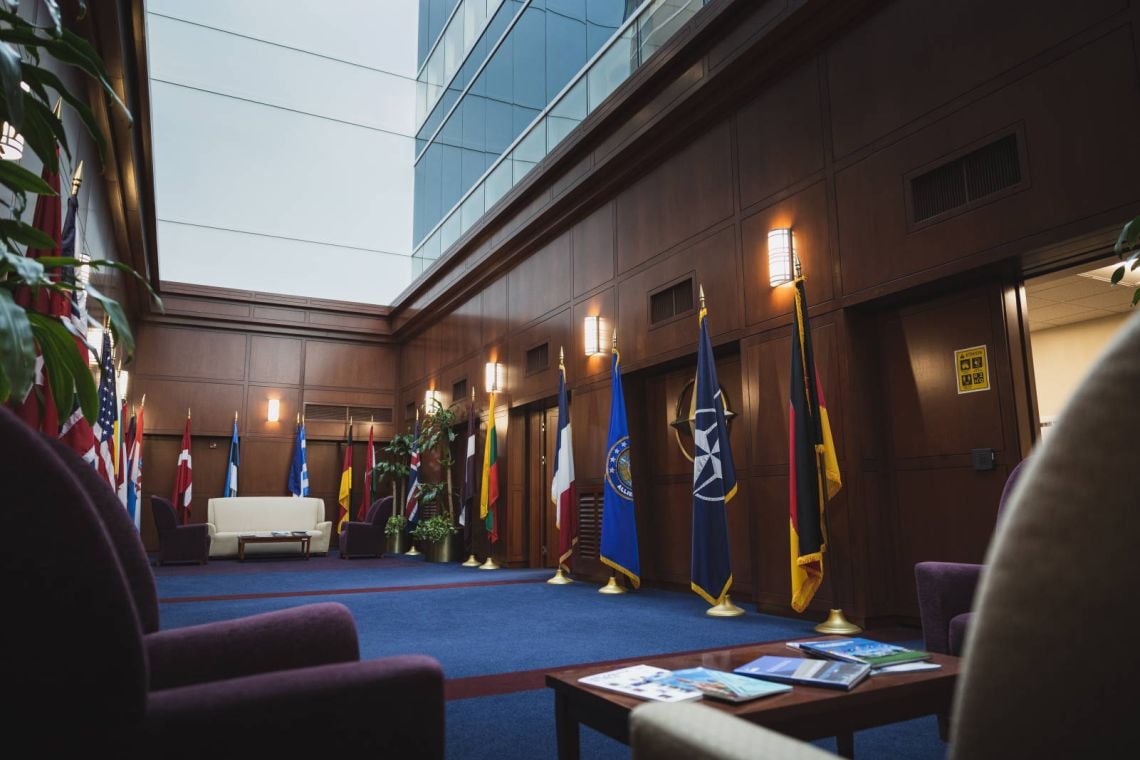 NORFOLK, VA – With 31 member nations, NATO is the strongest and most successful Alliance in history: this builds upon a resilient foundation of national, multinational, and international processes as the baseline of military deterrence and defence. NATO continues to address security threats, with Russia's invasion of Ukraine and challenges posed by China; Allied Command Transformation works to ensure NATO-wide cohesion and adaptation to future requirements, which includes better defence planning, a multi-domain operation enabled force, and increased understanding of transformational requirements.
For 20 years, Allied Command Transformation has improved military effectiveness and interoperability throughout the Alliance, anticipating security needs, designing capabilities, and educating talents to maintain and refine NATO's edge. Highlights include the NATO Defence Planning Process, the NATO Warfighting Capstone Concept, and the Warfare Development Agenda, all of which are part of Allied Command Transformation's deliverables to the Alliance.
Allied Command Transformation also includes Joint Warfare Centre (Norway), Joint Force Training Centre (Poland), and Joint Analysis and Lessons Learned Centre (Portugal). Headquarters Supreme Allied Commander Transformation leads NATO-wide warfare development through several directorates:
Allied Command Transformation also supports a variety of additional developments such as diversity and inclusion, gender initiatives, medical innovation, as well as interoperability and resilience events. "Allied Command Transformation will be at the forefront of ensuring that NATO can continue to provide the collective defence of one billion people," shared Supreme Allied Commander Transformation, General Philippe Lavigne.