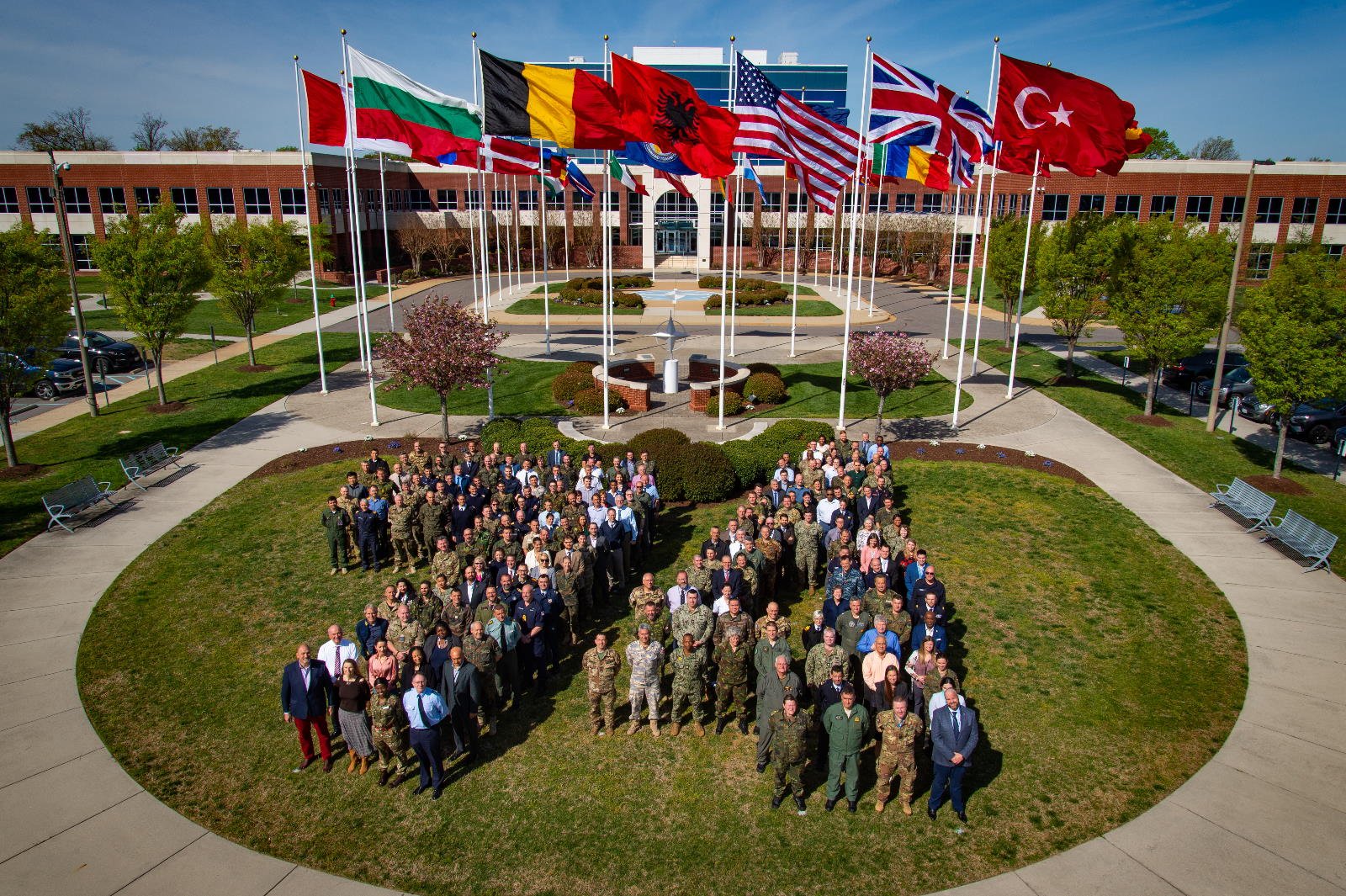 More organizations are recognizing the value of diversity and inclusion in the workplace, including public, private, military, academic, industry, and intergovernmental organizations. From the strategic-level NATO Diversity and Inclusion Action Plan, to organizational-level team building events at Allied Command Transformation, the Alliance recognizes and actively promotes diversity and inclusion within its ranks to better secure and defend its collective members.
NATO includes 31 member nations and is responsible for the defence of over 1 billion citizens, with many more partners across the globe: ensuring a diverse and inclusive workforce enables a representative body that brings unique perspectives and innovative ideas as part of collective security. Diversity of thought and conversation are invaluable for the exchange of ideas and insights. Allied Command Transformation is NATO's Warfare Development Command, which focuses on the better understanding of challenges, threats, and solutions – these environments are more complex than ever before, and require distinction and variety in workplace application.
Several workforce diversity and inclusion programs exist throughout NATO. In 2020, NATO announced the creation of a Diversity and Inclusion Programme and Action Plan, promoting diversity in the workforce, cultural inclusion, training initiatives, external partnerships, and diverse perspectives in decision-making. NATO also has a Women, Peace, and Security agenda, a Gender Balance and Diversity Task Force, and a Staff Resource Group for LGBTQ+ perspectives.
"It is important that we improve the way we communicate and understand the cultural differences in Allied Command Transformation, there is much that we can all do," shared Allied Command Transformation Chief of Staff Vice Admiral Guy Robinson.
On May 5th, 2023, staff at Allied Command Transformation participated in a Diversity and Inclusion event, including practical learning exercises, group discussions, and team-building activities. Throughout the event, staff examined the relationships between communication and leadership, persuasion and trust, as well as agreement and feedback. Allied Command Transformation staff exchanged ideas and opinions within their immediate teams, followed by discussion with teammates external to their traditional working groups, promoting a broader range of perspectives. This variety of thought reflects the reality of modern conflict: consideration of how various cultures, genders, ethnicities, and ages play roles in a workforce is vital to maintaining a warfighting advantage.