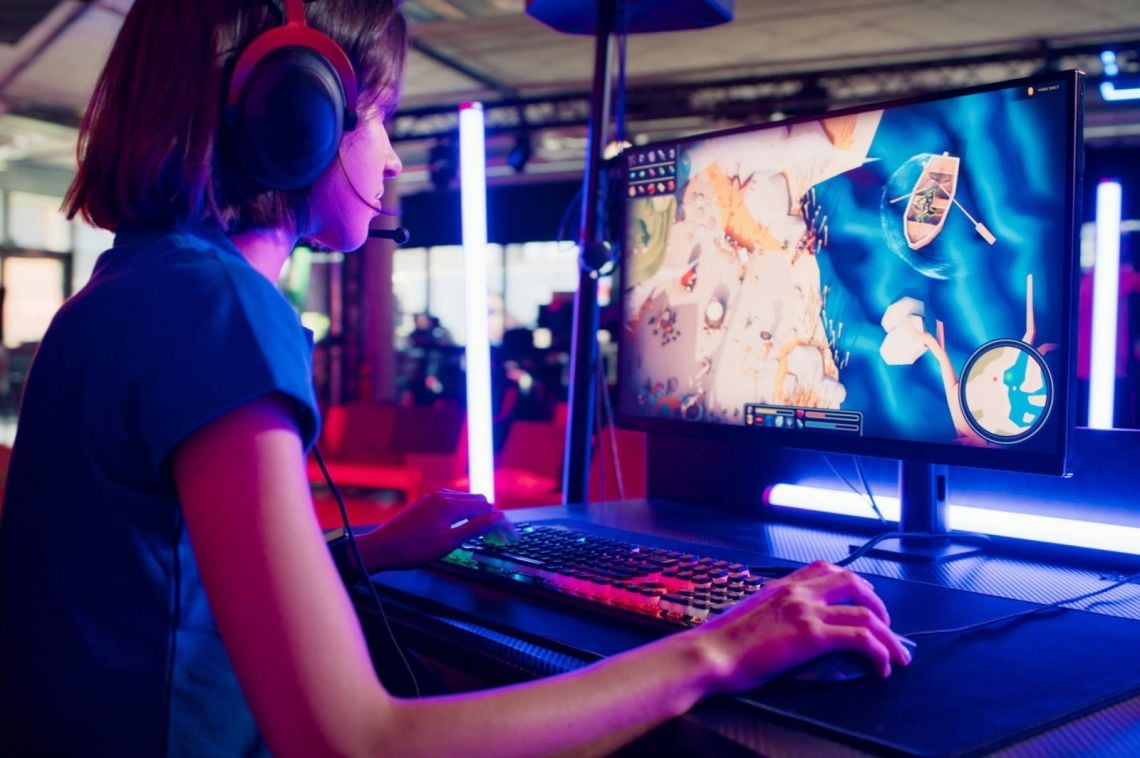 NORFOLK, VA – Allied Command Transformation recently co-hosted an online wargame, gathering a community of experts to explore the integration of gender perspective in wargaming and to promote women's participation in this field. Wargaming is a popular scenario-based model to identify strengths and weaknesses of decisions, while understanding how events impact various communities.
As NATO's Warfare Development Command, Allied Command Transformation conducts Experimentation and Wargaming activities, which help reduce uncertainty, and identify solutions, enabling the Alliance's competitive edge today and tomorrow. Wargaming is the application of a scenario-based model in which the outcome and sequence of events affect, and are affected by, player decisions in a fail-safe environment. Cooperation with partners and external organizations is key to wargaming.
The Command's Gender Advisor Office recently co-organized an online demonstration with Turkish organization KızBaşına, integrating gender perspective into the conduct of wargaming. The Hybrid Threat Rising Wargame, and humanitarian-focused extension module Humanity in Crisis, simulated an armed conflict scenario derived from real-life events and consequences. The wargame demonstrated important aspects of hybrid warfare, such as:
Conventional and Non-conventional forces;
Multi-domain operations;
Kinetic and non-kinetic effects;
Cyber-attacks;
Intelligence, Surveillance, and Reconnaissance;
Information Operations;
Control of urban areas and civilian resources;
International organization integration.
Discussions on gender perspective integration prepared players and moderators with better situational awareness: topics like gender-based violence as well as sexual exploitation and abuse are real-world issues that have substantial impact on conflict outcomes. Ms. Ada Sayin, KızBaşına's presenter, explained the idea to develop a wargame module which incorporates the gender advisory capacity into the decision-making process of the game. KızBaşına's Women in Command Project, which is supported by NATO Headquarters Public Diplomacy Division, encourage and empower women who aim to pursue a career in defence and security. They will be one of the selected teams to participate in the next Wargaming Initiative for NATO from 26-28 June 2023 in Rome.
As part of the Allied Command Transformation annual campaign in celebration of International Women's Day, this event is part of a series of initiatives which focus on the dual theme of:
Gender equality "in" innovation and technology; and
Innovation and technology "for" gender equality.
These initiatives are designed to explore, challenge, and progress the integration of gender perspective in the transformation throughout the NATO's Military Instrument of Power. Allied Command Transformation's Innovation Hub explores augmenting the gender analysis process, bringing together subject matter experts to explore the cross functional integration of gender perspective in military activities and digital transformation. To learn more about how Allied Command Transformation integrates gender perspective in the transformation of the Alliance, visit the Office of the Gender Advisor webpage.