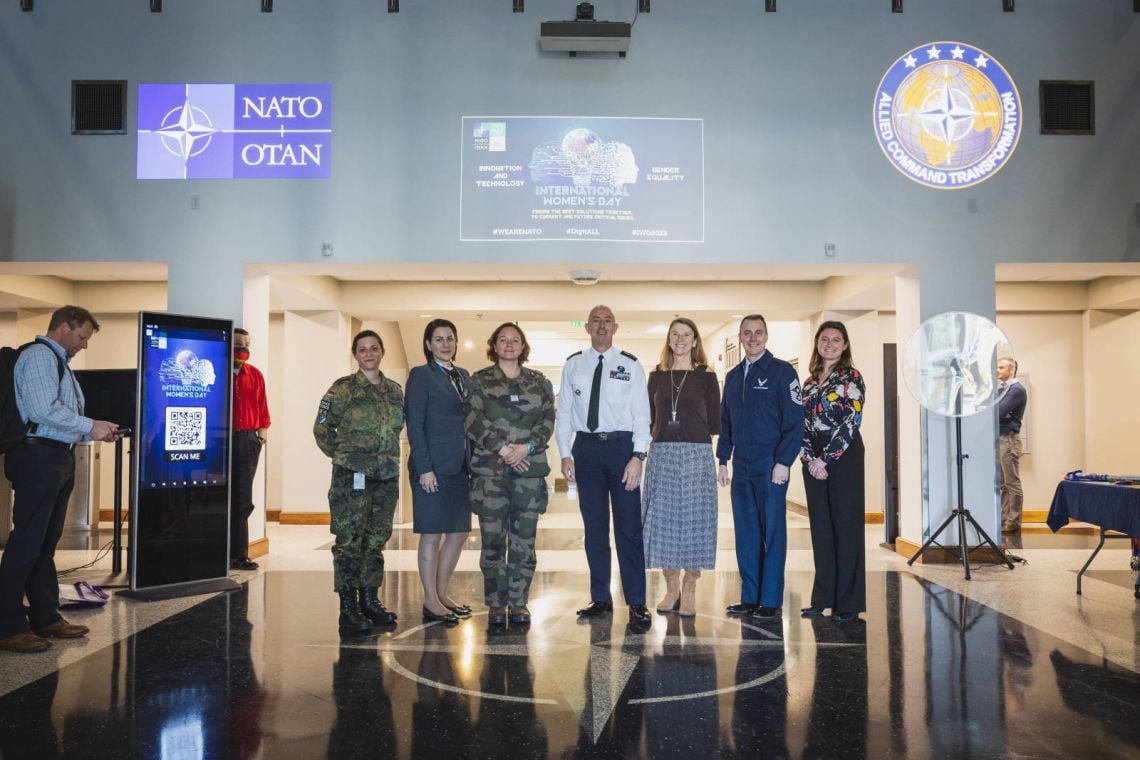 International Women's Day is a civil awareness event that aims to celebrate women's achievements, raise awareness on discrimination and drive action to create a more equitable and inclusive world; International Women's Day is a campaign for everyone.
The global theme for International Women's Day 2023 is "DigitALL: Innovation and technology for gender equality".
This year, in line with the digital transformation work and as NATO's Warfare Development Command, the Allied Command Transformation recognizes and celebrates the women championing the advancement of technology and innovation. Furthermore, the Command continues to strive gender mainstreaming across all areas of work in support of gender equality.

The above are critical issues recognised for International Women's Day 2023. Many of these areas can influence and/or may impact military organisations' activities: disaggregated data is key to conducting gender analyses and to better understanding the human environment, access to certain technologies can better facilitate civilians access to humanitarian relief services, online gender-based violence can target national leaders with the aim to weaken institutional capacity and bias mitigation in artificial intelligence can facilitate more accurate decision-making, such as on the risk assessments for drone targeting.
NATO Headquarters is having an event on March 8th on "Innovators and Game Changers: Women in Tech Shaping the Future" with the aim to explore the nexus between gender and Emergina and Disruptive Technologies, identify the opportunities and challenges for women in these areas, discuss the importance of gender perspective, and the impact women have on technology.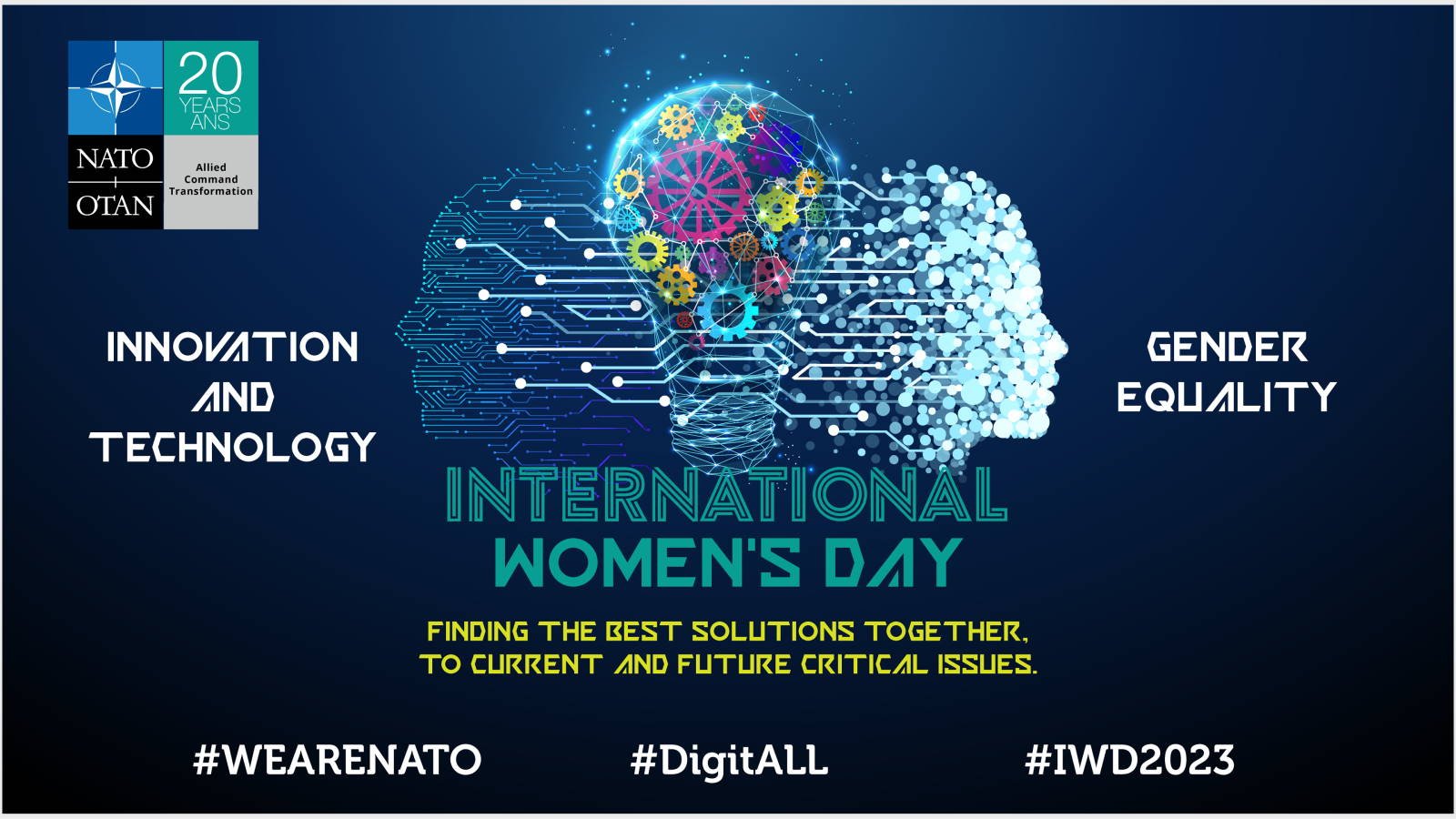 What is Allied Command Transformation doing for International Women's Day 2023?
On March 8th, Allied Command Transformation is raising internal awareness by using technology to support gender equality and promote this year's theme on technology and innovation. Allied Command Transformation leadership and several subject matter experts spoke about their experiences and how gender equality is beneficial not only to creating an inclusive and equitable environment but also its impact on our military activities.
As part of several testimonies using Allied Command Transformation's hologram technology, the Supreme Allied Commander Transformation, General Philippe Lavigne, took the opportunity to promote women in science and technology and further recognised that diversity in thought, background, experience, upbringings and exposure to different ideas can only make us stronger and 'win as a team'.
When asked which female scientist or innovator he admired, General Lavigne spoke about the distinguished accomplishments and perseverance of two pioneers in their industries: Dr. Marie Curie, the first female to win a Nobel Prize (and the first person to win two) and Dr. Katalin Kariko, for her lifesaving work on the mRNA for the COVID vaccine.
What does women in science, innovation and technology mean for a headquarters like Allied Command Transformation? General Lavigne stressed that "Our Allied Command Transformation team needs those different experiences, viewpoints, and ideas, even those that initially feel a little too science fiction-y! We need people with strong convictions able to persevere. Those are the people who will bring us the new proposals we need and help us keep the edge. We should therefore ensure that the environment we offer is open, welcoming and nurturing for all kinds of people."
Transforming International Women's Day into an annual thematic focus, Allied Command Transformation is moving forward this year in two specific areas:
Gender equality "in" innovation and technology, celebrated during International Women's Day on March 8th and promoted through interactive activities, technology outputs and communications;
Innovation and technology for gender equality, developed through several projects in the pipeline: along with exploring female participation and integrating gender perspective in wargaming, there is also an anticipated innovation project trailblazing the work on augmenting NATO's capacity to conduct gender analysis.