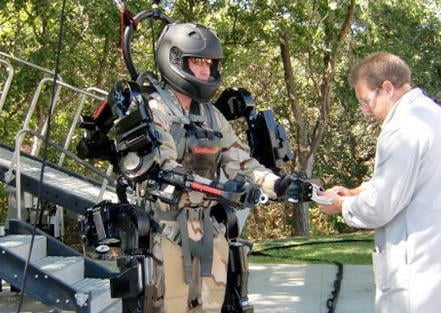 NORFOLK, VA – Human enhancements and biotechnologies improve human form and function, restore and sustain health, and enable humans to operate beyond normal limits. An example is human performance, focusing on improving resilience and reducing risk of post-traumatic stress disorders. Throughout this growing industry, NATO adheres strictly to ethical, legal, social, and environmental considerations, utilizing proper frameworks to understand related emerging opportunities and threats to ensure a strategic edge.
Biotechnologies commonly refer to a wide range of procedures for modifying living organisms: as an interdisciplinary frontier between biology, engineering, medicine, and other fields of applied and theoretical sciences, biotechnologies have drawn increasing attention for their  benefits and dual-use applications. Similarly, human enhancement technologies, which also include non-biotechnological enhancements, are important to understand and integrate as part of collective defence and deterrence. The future of this multi-trillion dollar industry are still in its infancy stages, as transformative new capabilities continue to emerge: considerations on ethical, legal, and social implications are a key part of Allied Command Transformation's biotechnology and human enhancement technologies strategy.
Here are some examples of biotechnologies and human enhancement with both civil and military applications:
Medical Biotechnology: Personalized medicine, vaccines, treatments, and battlefield management
Food Product Biotechnology: Optimized nutrition and food preservation for disaster relief
Industrial Biotechnology: Modified biofuels for logistic and supply optimization
Marine Biotechnology: Bioremediation by marine organisms to remove pollutants
Prosthetics: Artificial limbs and attachments that restore physical abilities and mobility
Exoskeletons: Robotic devices worn externally to enhance strength, endurance, and mobility, providing support for physically demanding tasks
Brain-Computer Interfaces: Devices that enable communication between the brain and external devices, allowing individuals to better control technology
Virtual Reality and Augmented Reality: Immersive technologies simulate realistic or artificial environments, providing interactive training and learning opportunities
Assistive Technologies: Devices that improve sensory processing, supporting individual impairments or disabilities
Wearable Health Trackers: Devices that monitor and track health-related metrics to optimize personal wellness
Alliance-wide research and development is ongoing in the fields of biotechnology and human enhancement technologies: an example is the NATO Science and Technological Organization, which assists with knowledge sharing and collaboration. Allied Command Transformation continues to research biotechnologies with related applications and capabilities to support NATO's Warfare Development Agenda and the Warfare Development Imperatives, such as through the NATO Medical Support Capstone Concept, and through strategic academic partnerships, such as the recent medical technology collaboration with Johns Hopkins University. Allied Command Transformation, leveraging a vast network of military and civil expertise, will continue to balance appropriate ethical, legality, social, and environmental considerations, while transforming and synchronizing these dual-use technologies to transform NATO's defensive capabilities for current and future security environments.