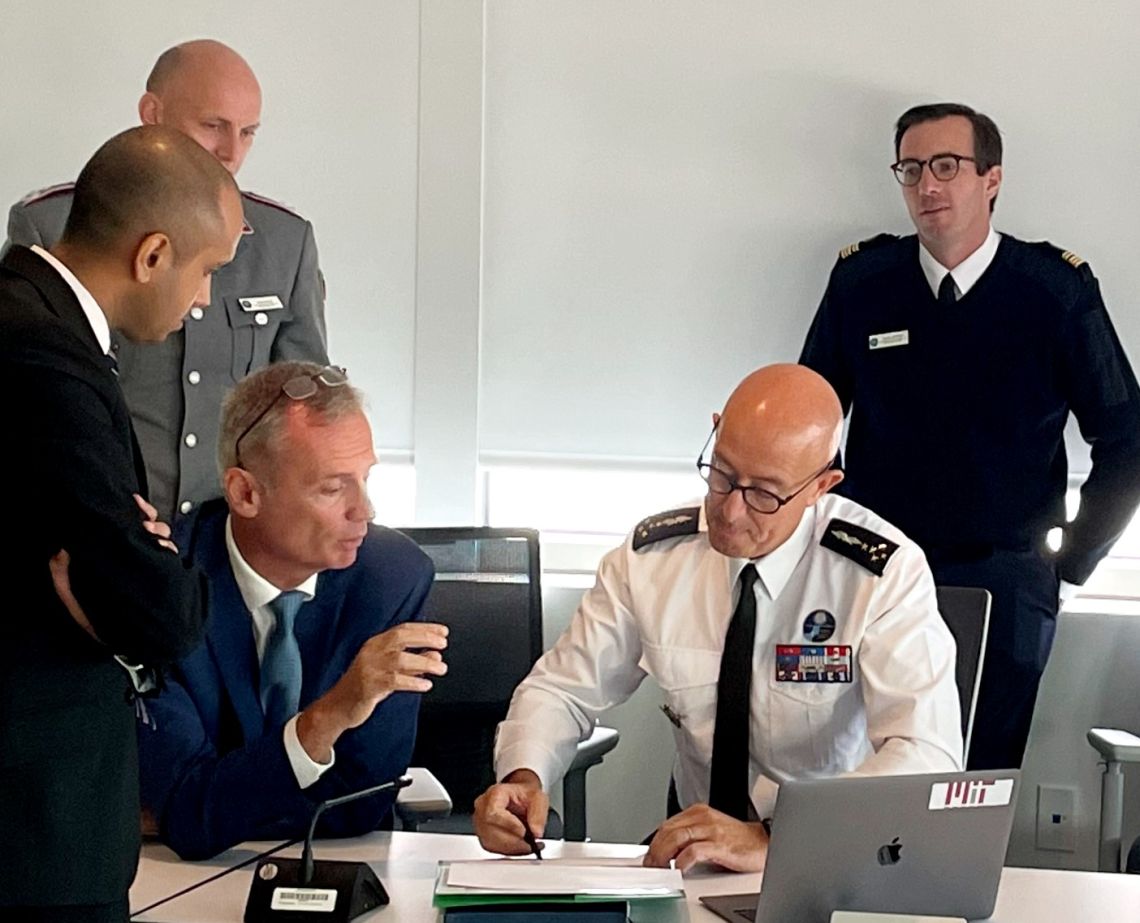 NORFOLK, VA – Allied Command Transformation's NATO Innovation Hub, located in Norfolk, Virginia, is a valuable part of the Alliance-wide Innovation Network. One example of the Innovation Hub portfolio is a Disruptive Technology Experiment (DTEX), which is highly flexible, rapidly deployable, and open to large and diverse audiences.
The NATO Innovation Hub, managed by Allied Command Transformation, has been in operation for ten years, contributing to defence and security innovation through collaboration with academia, industry, and non-traditional partners. As part of the Innovation Hub portfolio, Disruptive Technology Experiments are an example of a deliverable product of collaborative innovation.
Disruptive Technology Experiments are conceptual testing experiments, in distributed, simulated environments, which allow maximum flexibility, rapid deployment, and openness to large audiences, adding to diversity in application and collaboration. Examples include maritime mission simulations that focused on threat reduction, where multiple teams challenged complex problem-sets, which provided valuable insights from both successful approaches and areas for improvement.
"Disruptive Technology Experiments are evolving, thanks to Allied Command Transformation Collaboration with public, private, academic, and industry stakeholders. Thinking innovatively and strategically about the future of warfare in the context of emerging technologies is key." said Colonel Florian Lemoine, Armament Advisor at Allied Command Transformation. Recently, NATO Innovation Hub also hosted Ms. Barbara McQuiston, Chair of the Board for NATO's Defence Innovation Accelerator for the North Atlantic (DIANA).
"The Disruptive Technology Experiment method was created three years ago, to enhance outcomes of the NATO Innovation Challenges. Collaboration with NATO's DIANA will provide a significant boost to innovation throughout the Alliance." said Mr. Serge Da Deppo, founder of the NATO Innovation Hub and the DTEX initiative.
As a follow-up to the DIANA Innovation Challenges, Disruptive Technology Experiments will be used collaboratively to assess opportunities and challenges of new solutions within a NATO operation scenario, exploring potential combinations of innovation and partnerships.
Partnerships have included the NATO Centre for Maritime Research and Experimentation, Massachusetts Institute of Technology's Centre for Collective Intelligence. The Innovation Hub is ready to implement ongoing DTEX solutions – the next development will focus on Multi-Domain Operations, in support of the upcoming Wargaming Initiative for NATO (WIN) in Rome, in June.