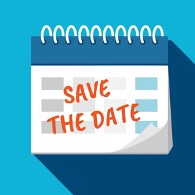 Allied Command Transformation continues a campaign of strategic engagements in support of NATO's priorities and warfare development. Over the next three months, this includes co-organising with our colleagues from NATO International Staff the NATO Resilience Symposium in Warsaw (May 2022) to inform the development of the Layered Resilience Concept. We will deliver the long-expected Partnership 360 Conference in Geneva in July, an important touchpoint in the enduring endeavour to "Out-Partner".
However, Allied Command Transformation strategic engagement goes far beyond these known headlinesand there are numerous opportunities to be leveraged in support of the Warfare Development Agenda. In the coming months, the Command will host the NATO Industrial Advisory Group to build closer ties with industry and welcome directors of all NATO Centres of Excellence in Norfolk before presenting their valuable work in the COE Marketplace in NATO HQ (May 2022).
Allied Command Transformation will continue engaging with academic audiences by delivering a Model NATO Event in Bologna, Italy to students to improve their understanding of how NATO works.
These events and engagements bring together senior political and military leaders from Allied and partner nations and across the NATO enterprise. The Command aims to expand our communities of interest, build understanding and help progress our extensive programmes of work. Allied Command Transformation cannot transform the NATO Military Instrument of Power alone, so building consensus and support at 30 is critical to all of our success.