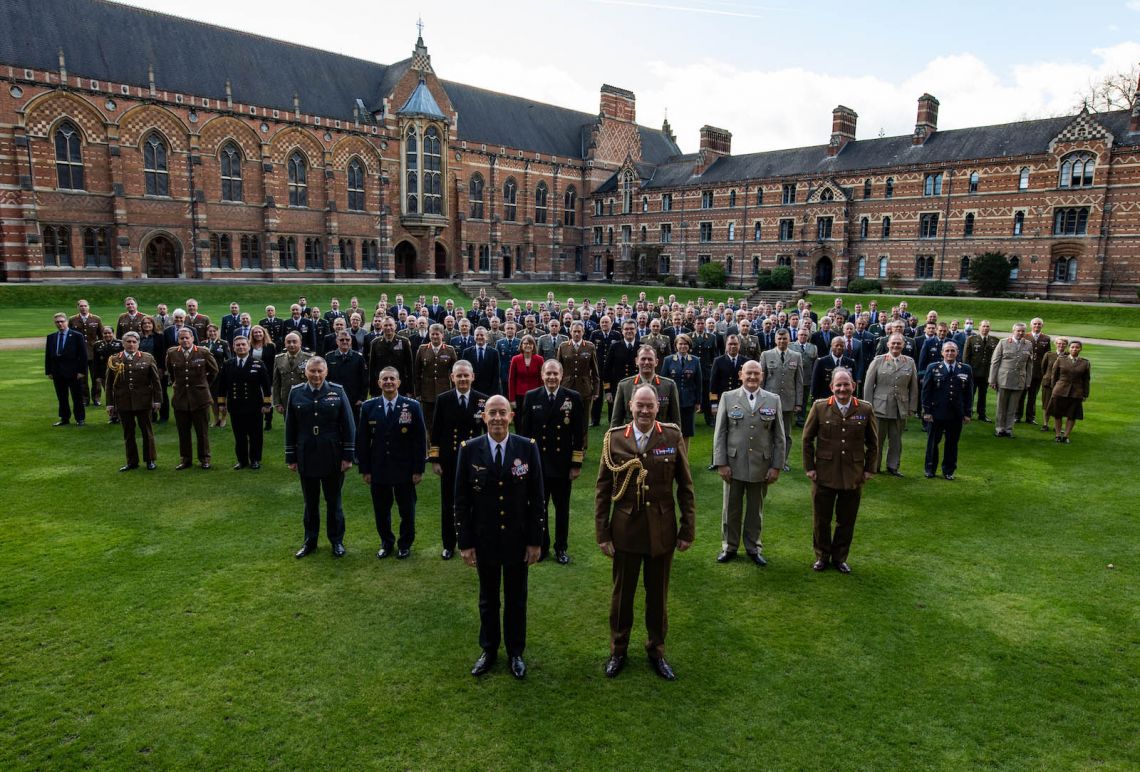 NATO Supreme Allied Commander Transformation, General Philippe Lavigne hosted the first-ever NATO Multi-Domain Operations Conference in Oxford March 16-18, 2022. The event was co-hosted by Admiral Sir Tony Radakin, United Kingdom Chief of the Defence Staff. This Multi-Domain Operations conference was the first of its kind for NATO as the Alliance creates a shared understanding of basic concepts and principles of MDO.
"It is a pivotal, transformative time in our Alliance's history. Our competitors are already functional in all domain of operations. In order to maintain warfighting advantage, we must have ironclad processes in place across all five military warfighting domains," said General Lavigne. "NATO is developing and aligning concepts like Multi-Domain Operations so that Allied Nations can operate seamlessly together to defend our nations and people, and NATO's Allied Command Transformation is leading such a work with an inclusive, incremental approach and military focus," he added.
At the conference, military, academic and defence industry stakeholders engaged in strategic discussions on issues relevant for NATO and Nations on the implementation of Multi-Domain Operations and looked to understand national perspectives on Multi-Domain Operations as well as crisis escalation management. Stakeholders left the conference with a better understanding of NATO's Multi-Domain Operations vision and a path to further develop the Alliance's concept.
In 2020, the United Kingdom Ministry of Defence published its Integrated Operating Concept, its version of a multi-domain concept. Since then, the United Kingdom has been rapidly developing integrated capabilities, operational plans and exercises, and is instilling an integration-by-instinct mind-set.
"Being integrated with our NATO Allies has never been so important," said General Sir Patrick Sanders, Commander, United Kingdom Strategic Command. "This conference was an excellent opportunity for Allied members to unify our thinking on Multi-Domain Operations and the future of warfighting. We can't afford to get this wrong," he continued.
The Supreme Allied Commander Transformation is one of NATO's two strategic commanders. NATO's Allied Command Transformation was created in 2003 to ensure the Alliance has the requisite thinking, capabilities, education and training to keep a military edge against any and all adversaries. NATO's Allied Command Transformation harnesses innovative principles to enhance NATO's ability to respond to threats with a speedy and agile military instrument of power. Allied Command Transformation ensures that NATO's warfighting capabilities remain relevant, provides an indispensable understanding of current and future security challenges, and contributes to the development of NATO doctrine, concepts and interoperability standards. The Command is also responsible for NATO's training and education programmes.