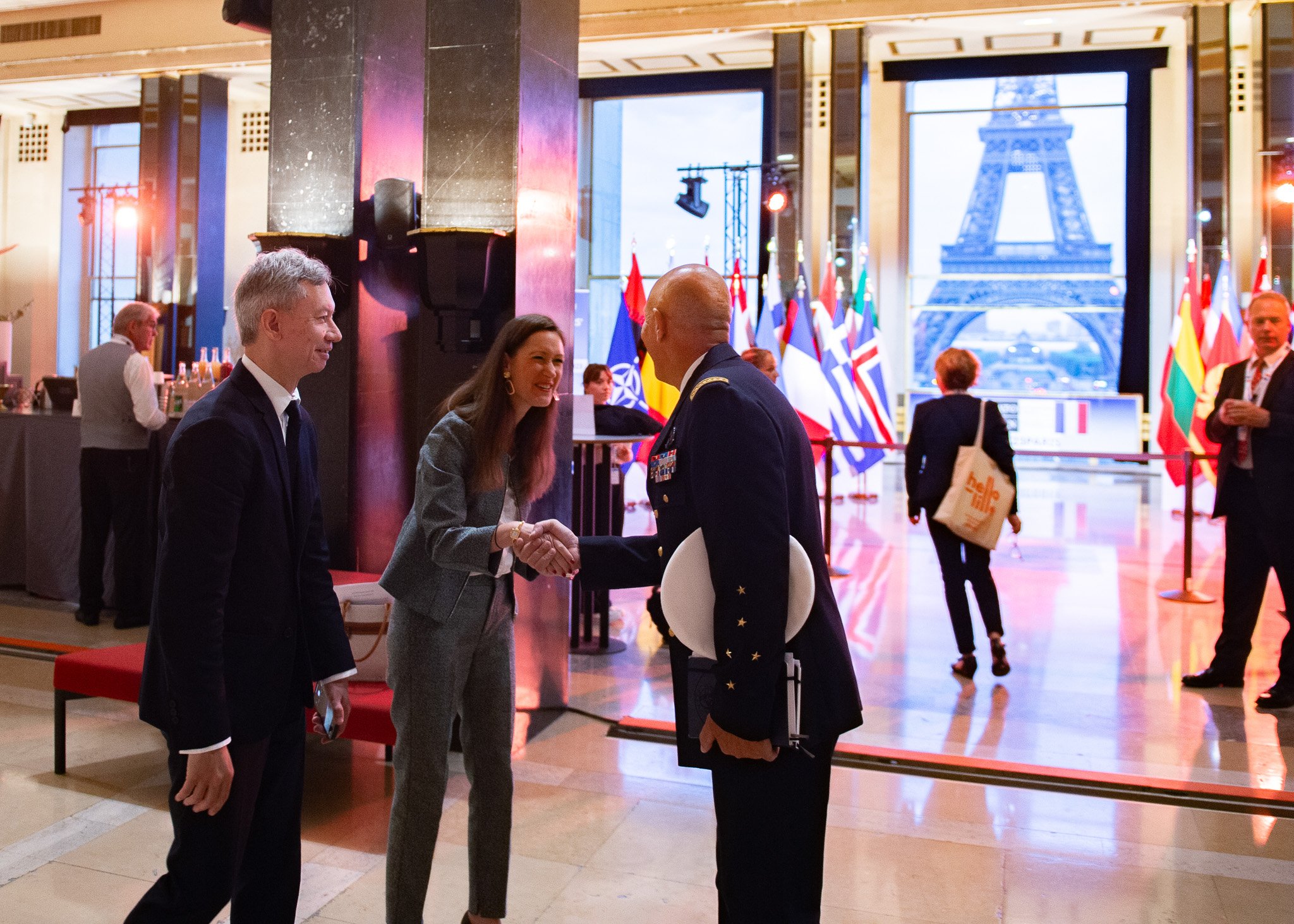 PARIS
, FRANCE
 –
Allied Command Transformation executed the 2023 NATO Communicators'
 Conference September 11th – 14th 2023, demonstrating the Alliance's efforts to control 
its
 information environment and maintain advantages in emerging trends in the information space. The Conference also permitted stakeholders
 a space
 to share best practices, important messaging narratives and lessons learned.
The NATO Communicators' Conference is an annual conference organized by Allied Command Transformation and Allied Command Operations, with the Commands alternating leadership and support roles each year. The conference serves as a platform for the exchange of knowledge and expertise between NATO, Allies, academia and industry in the communications disciplines of Strategic Communications, Military Public Affairs, Psychological Operations and Information Operations.
The first two days of the conference feature working groups focused on building expertise in pertinent communications topics, followed by two days centred on lectures and speeches from high-level NATO and Allied officials, industry leaders and academia.
This year, Ukraine joined the Conference activities, demonstrating the developing and ongoing partnership between Kyiv and the Alliance. The Ukrainian delegates actively interfaced with other attendees and provided unique perspectives on communications-based topics within the context of active war. Ukrainian Strategic Communications personnel joined the "Communications from the Front" panel, which emphasized the importance of controlling information environments and messaging for the continued success of active kinetic operations, and "Delivering Cognitive Effects in Conflict", discussing social media engagement and strategic communications objectives during wartime. Ukrainian presentations also shared the challenges to successful communications campaigns, both domestically and internationally, and provided briefings on the current state of affairs in the country. The Ukrainian delegation's participation in the Conference builds on the Alliance's ongoing commitment to Ukraine's right to self-defence established during the 2023 Vilnius Summit.
In addition to the contributions from the Alliance's Ukrainian partners, speakers from the Alliance, Allied nations and private industry provided unique insights to current and future communications-related themes. Notable sessions included workshops on using Digital for Deterrence and a panel on Information as a Military Strategic Function, underlining the importance of communications and information-dominance in contested environments. Allied Command Transformation personnel also highlighted several lectures and panel groups, including a discussion on Multi-Domain Communications as an Operational Enabler and Leveraging Artificial Intelligence for Information Environment Assessments. The lecture on leveraging Artificial Intelligence featured a prototype of the Command's Information Environment Assessment capability, nicknamed 
Merlin
, which will enable the Alliance to process large quantities of data at near real-time speed to inform decision makers on trends and disruptive forces throughout information environments. These future-facing initiatives highlight the Command's efforts to out-pace and out-think the Alliance's adversaries.