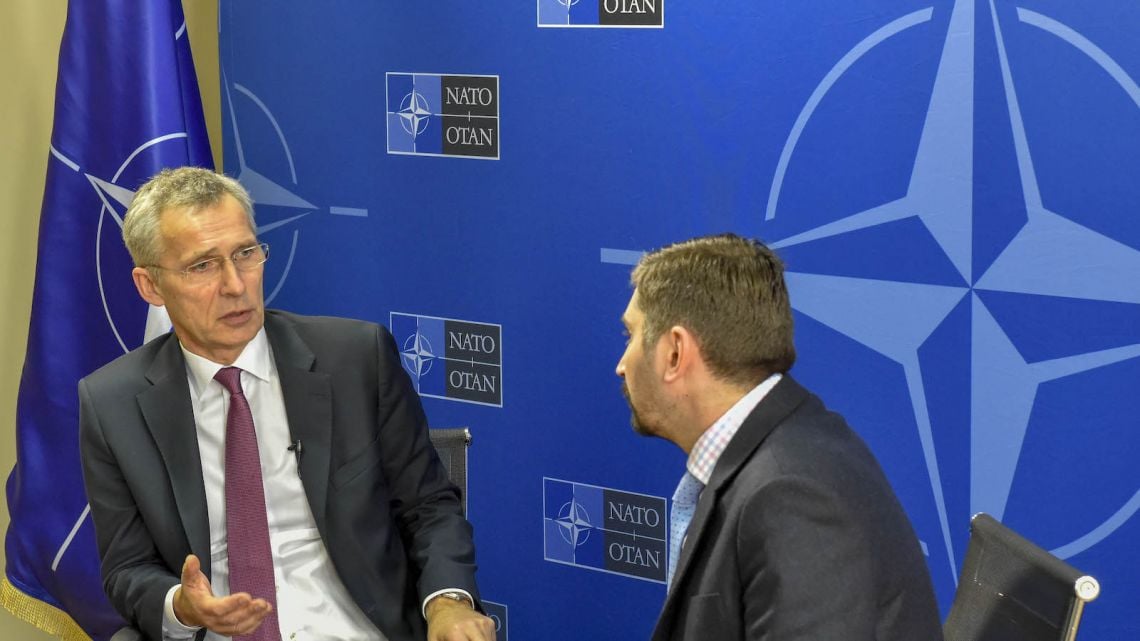 NATO Secretary General Jens Stoltenberg visited Georgia on Monday (25 March 2019) to observe NATO and Georgian forces training together.
The NATO-Georgia exercise brings together around 350 participants from 24 NATO and partner countries and international organisations. The exercise is being held at the NATO-Georgia Joint Training and Evaluation Centre, which has been helping to strengthen Georgia's defences since it was inaugurated in 2015.
Mr. Stoltenberg said the exercise shows how NATO and Georgia are stepping up their cooperation. Georgia is one of NATO's closest partners, working with the Alliance on security in the Black Sea region. Georgia is also the largest non-NATO contributor to the Alliance's training mission in Afghanistan and it contributes to the NATO Response Force.
Last summer in Brussels, NATO leaders reconfirmed the 2008 Bucharest Summit decision that Georgia will become a member of NATO. The Secretary General praised Georgia's progress in making important reforms and encouraged it to continue these efforts.
During his visit Mr. Stoltenberg had talks with the President of Georgia, Ms. Salome Zourabichvili, the Prime Minister, Mr. Mamuka Bakhtadze, and other high level officials.
[Source: NATO Headquarters website]