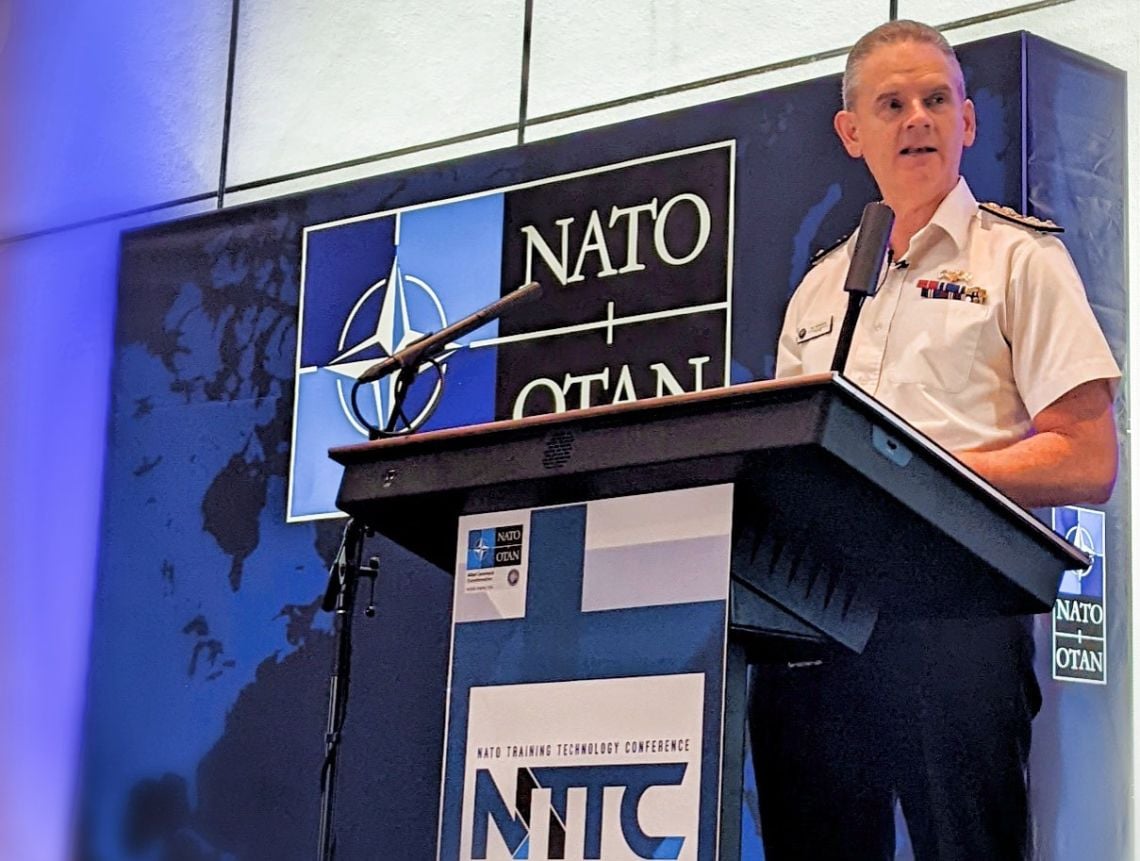 The NATO Training Technology Conference 2022 took place at the Founders Inn in Virginia Beach, catering to 75 local participants as well as 120 online attendees from 20 nations, August 10-12, 2022.
The NATO Training Technology Conference is an annual event, organised by NATO Allied Command Transformation's Modelling, Simulation, Training and Technology Branch. Over three days representatives from academia, industry and military were exploring how modern and emerging training technologies can add value to NATO's Education & Training.
This year's specific focus was on how to utilize modern technology to improve operational readiness. Especially following the COVID pandemic impact, the Russian invasion of Ukraine and their adaption to Advanced Distance Learning in war stand out in this context. The need for technological solutions for faster and remote learning and education increased drastically. Confronted with the mentioned challenges, the NATO Training Technology Conference 2022 was an opportunity for the participants to highlight their newly acquired experience and synthesize knowledge.
Current events emphasize the need for extended understanding and integration of new learning methods. In the context of the Russian Invasion in Ukraine, it becomes more and more obvious how efficient and time critical fast track learning for all levels of military expertise is. Colonel Maksym Tyshchenko, officer of the Ukrainian Armed Forces, provided the audience with Ukraine's experiences in distance learning throughout the war, highlighting the need for resilience planning and fast adaption to ensure soldiers could reach the training.
In his opening remarks, NATO Allied Command Transformation Chief of Staff Vice Admiral Guy Robinson emphasized the importance of effective state of the art training, especially against the background of the current worldwide security situation. That set the scene for a diverse conference with a mix of keynotes, panel discussions and workshops.
Throughout the three days, operational integration and application of modern learning technology, especially Augmented Reality / Virtual Reality Technology and the Metaverse were the core topics, thoroughly discussed by the participants. In addition, the gained insights were deepened in several workshops, among others one about Operational Readiness during Conflict and another about eLearning Designs.
The NATO Training Technology Conference 2022 successfully connected players and stakeholders of the digital learning scene with tomorrow's challenges for NATOs security environment. Operational readiness as a goal links different fields of expertise. In order to achieve synergies and outcomes favourable for NATO, the conference provided necessary physical and mental space for innovation. In 2023, ACT will continue to host the NATO Training Technology Conference in Norfolk / Virginia Beach.