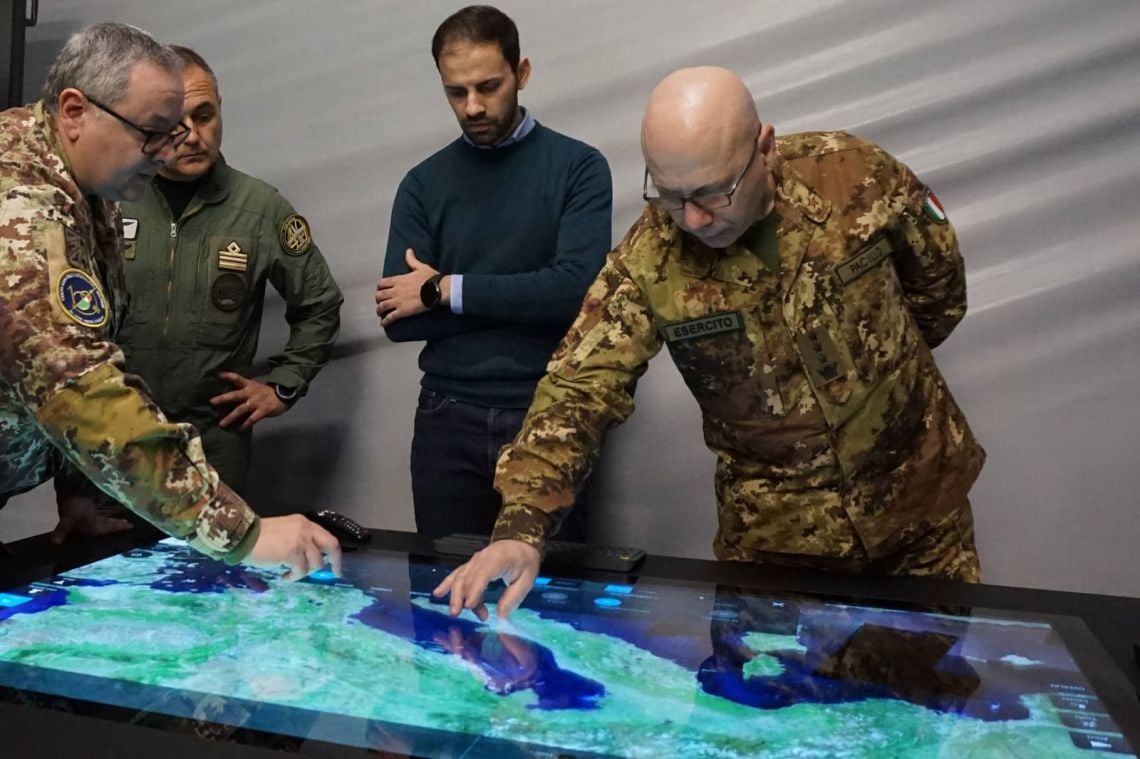 ROME, ITALY – The NATO Modelling and Simulation Centre of Excellence provides the Alliance extensive experience and guidance, for both combat and combat support roles, with courses, in-person and online, that focus on exercises, training support, knowledge exchange, and best practices for all aspects of modelling and simulation.
The NATO Modelling and Simulation Centre of Excellence, located in the southern outskirts of Rome, Italy, was first established as the Italian Joint Modelling and Simulation Centre in 2008. It was officially accredited as a NATO Centre of Excellence in 2012, and has since served as a valuable resource that NATO allies can benefit from, with a variety of modelling and simulation courses, including introductory through specialist-level courses. As a catalyst for a NATO-wide digital transformation, the Modelling and Simulation Centre of Excellence also hosts conferences and forums where industry and academia participants can network and discuss on the latest trends and technologies.
The field of modelling and simulation is growing rapidly, and applies across several domains, including analysis support, training and education, systems engineering, and conceptual testing. Allied Command Transformation implements strategic studies and concepts, such as multi-domain operations and wargaming, through modelling and simulation. This helps lower exercise risk and resource demand, while increasing innovation, collaboration, and communication. Adaptation and application of these data-driven technologies help NATO forces become better equipped to face the emerging security threats of today and tomorrow, through improved decision-making, streamlined military simulations, and agile planning processes.
NATO Modelling and Simulation Centre of Excellence Director, Colonel Francesco Pacillo (Italian Army), shared his insights: "The Centre [of Excellence] has made great strides in the NATO Next Generation Modelling and Simulation Program, which will provide NATO with all necessary modelling and simulation services for training and education, as well as wargaming and analysis. The Centre is working together with HQ Supreme Allied Commander Transformation to provide the right solutions to meet NATO user requirements. Our daily efforts bring the modelling and simulation community together at every opportunity to innovate and present solutions, while also connecting ideas from military, academia, and industry."
From October 3rd through 5th, the NATO Modelling and Simulation Centre of Excellence will host the NATO Computer Assisted Analysis, Exercise, and Experimentation Forum (CA2X2 2023), bringing together study groups and subject matter experts for discussion sessions and collaboration. Additional events include the Modelling and Simulation for Autonomous Systems (MESAS) conference from October 17th through October 19th: alongside Czech University of Defence, the Centre will examine modelling and simulation applications as they apply to artificial intelligence, autonomous behaviours, and developmental research.
To learn more about the Centre, see their LinkedIn, Twitter, and Website.