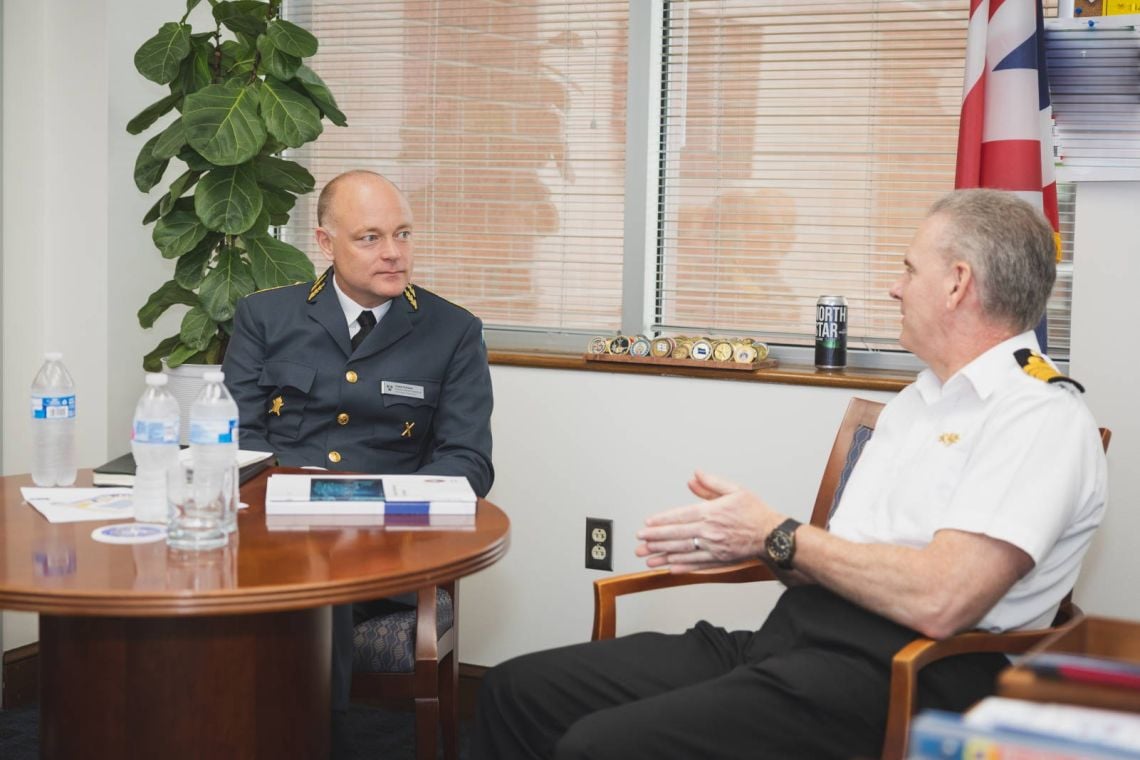 NORFOLK, VA – On May 25th, 2023, Swedish Chief of Directorate of Strategic Plans and Policy, Defence Staff, Major General Johan Pekkari and his delegation visited the Headquarters of Supreme Allied Commander Transformation, located in Norfolk, Virginia, NATO's home in North America, for a series of discussions on defence policy and planning.
Major General Pekkari, Swedish Chief of Directorate of Strategic Plans and Policy, Defence Staff, and a delegation from the Swedish Armed Forces Headquarters visited Allied Command Transformation leadership on May 25th, 2023, for a series of discussions on strategic planning, capabilities, and joint force development.
Allied Command Transformation leads NATO Accession and Integration Working Groups, which are responsible for the coordination of NATO support for both Finland's and Sweden's military integration objectives. Mutual understanding between Sweden and Allied Command Transformation, which is NATO's Strategic Warfare Development Command, ensures better understanding on priority issues such as defence innovation, capability targets, and operating policies.
Sweden, together with Finland, formally applied to join NATO on May 18th, 2022, following the Russian invasion of Ukraine. Since then, Finland has officially joined NATO as the 31st member of the Alliance, while Sweden awaits final ratification – the NATO accession process requires all NATO member countries to sign off and ratify on new members.
"…That's not all as easy, and it has never been because we are now 31, soon 31 with Sweden, different nations from both sides of the Atlantic with different history, different geographies, different political leaders, but we have been able, always, to unite around the core task of protecting and defending each other despite difference," shared NATO Secretary General Jens Stoltenberg, in a conversation discussing the upcoming NATO Vilnius Summit, scheduled for this July.
Sweden has maintained a close relationship with NATO: originally joining the Partnership for Peace program in 1994, Sweden has routinely participated in NATO-led operations, while maintaining bilateral defence agreements with several NATO member nations. Sweden's defence industry is considered the largest of the Nordic states: deliveries have included combat aircraft, smart munitions, electronic warfare systems, and civil protection equipment.