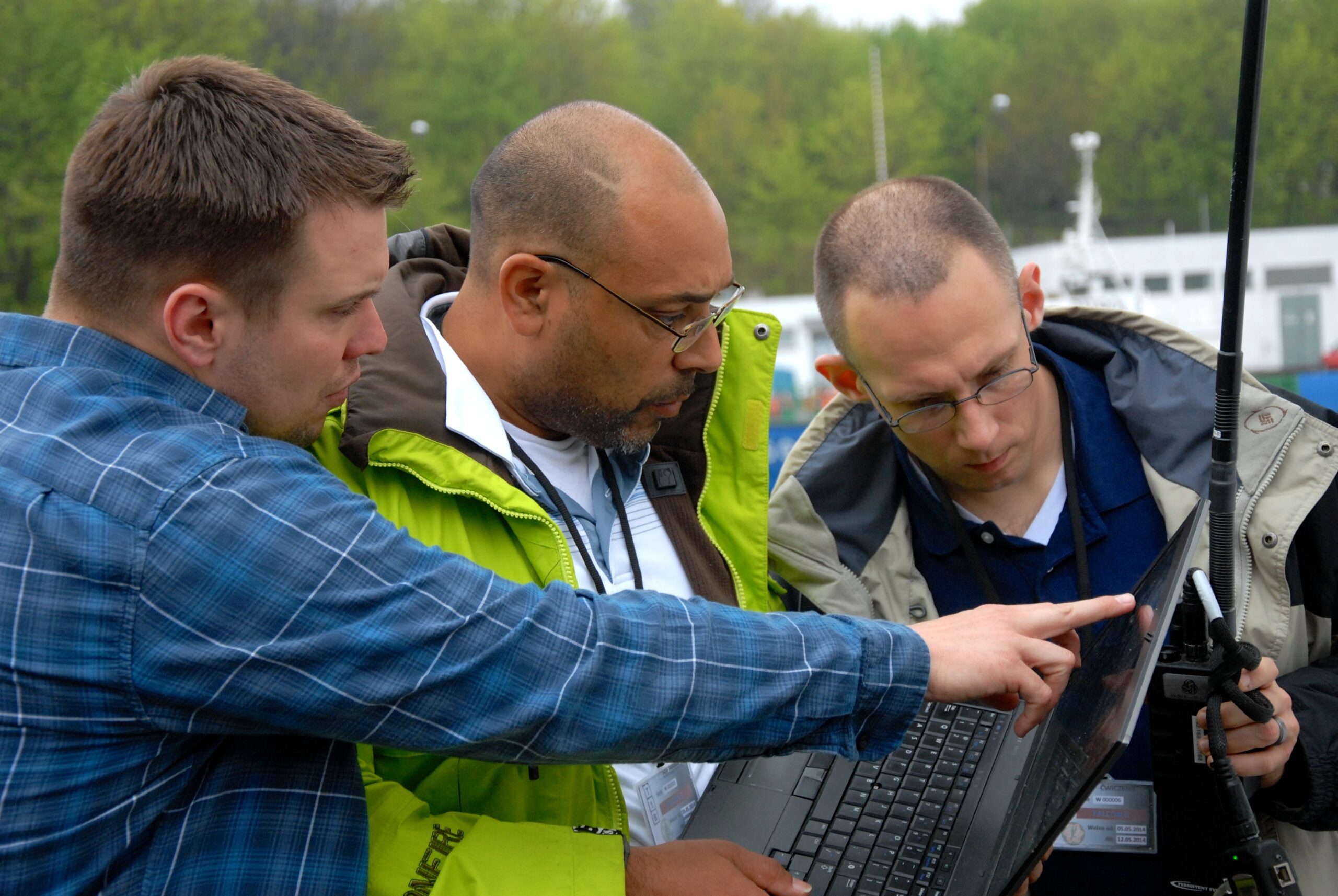 The NATO Counter Intelligence Centre of Excellence is NATO's focal point for expertise in military Counter Intelligence throughout the Alliance. The Centre is the vanguard of strengthening the Alliance's doctrine, training, and capabilities against the ever-growing multinational threats to all member nations and their citizens.  
The Counter Intelligence Centre of Excellence was established in 2015 as the first line of defence in countering hostile intelligence and various threats during peace and war. The Centre is headquartered in Kraków, Poland and utilizes a modern multifunctional Military Training Centre in Lešť, Slovakia for training and exercises. NATO's Counter Intelligence Centre is led by subject matter experts from eleven countries: Poland, Slovakia, Croatia, Czech Republic, Germany, Hungary, Italy, Lithuania, Romania, Slovenia, the United States, and has France as an observer nation.
The mission of the NATO Counter Intelligence Centre of Excellence is to provide a wide-range of knowledge in the field of counter-intelligence for the Alliance and its Member States to continue expanding their capabilities.  A substantial part of the Centre's portfolio resides in education and training; and in 2023, the Centre was formally appointed Department Head for Counter Intelligence Education and Training.
The Centre's experienced staff shares their knowledge through training, exercises, seminars, and lessons learned with the intent to establish a strong Counter Intelligence Community of Interest within the NATO Command Structure, NATO Force Structure, and NATO Nations. The Centre also designs, develops, and delivers tailored training opportunities to benefit NATO personnel working in various counter-intelligence fields.
The Counter Intelligence Centre supports NATO's pillars of programme excellence with its Line of Defence ethos such as providing counter-intelligence focused education and training to individuals from senior military and civilian leadership to staff level, units and teams. The Centre also enhances standardization and interoperability within the Alliance in support of NATO operations by conducting advanced in-residence counter-intelligence courses, mobile education and training team events. Striving to improve NATO and national level lessons learned, the Centre focuses on multinational interoperability by exchanging information, best practices and analytical products. Furthermore, it also collaborates with other NATO Centres of Excellence and working groups on counter-intelligence issues related to NATO's effort to combat human and cyber threat networks.
The Centre has a works closely with Security, Force Protection, and Human Intelligence fields. The multidimensional nature of the military environment and technological innovations over the years have developed significantly and is expected to grow exponentially. Emerging and disruptive technologies bring opportunities, and threats, which pose new challenges for understanding today's operating environment and neutralizing potential threats to the security of the Alliance.
The Counter Intelligence Centre of Excellence oversees two NATO publications which highlight counter-intelligence activities during NATO-led operations. The Centre's concept development and experimentation branch continues to develop and implement innovative solutions to battle threat networks; and train NATO personnel on how to work effectively and efficiently to avoid unnecessary replications and save specialized resources. The Centre's experts work diligently to ensure the safety and effectiveness of NATO-led operations in an ever-changing and complex environment.
NATO-accredited Centres of Excellence are (multi-) nationally established and sponsored entities, which offer recognized expertise and experience within a defined subject matter area to the benefit of the Alliance. Centres of Excellence are not part of the NATO Command Structure, but form part of the wider framework that contributes to the functioning of the Alliance. Headquarters Supreme Allied Commander Transformation coordinates the activities of the Centres of Excellence, ensuring that their outputs align with Allied Command Transformation's Programme of Work.
For more information about NATO-accredited Centres of Excellence, please visit: 2023 Centres of Excellence  Catalogue.