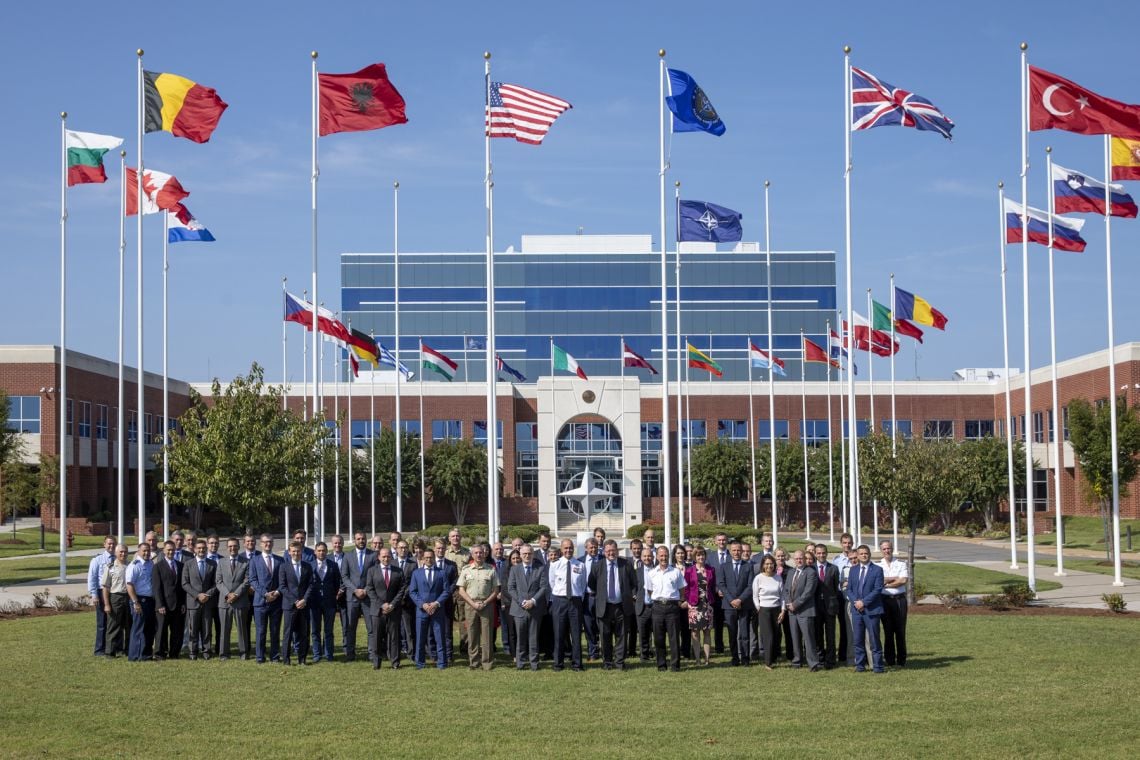 Thirty-four delegates from NATO Nations as well as Finland, North Macedonia and Sweden were hosted by Supreme Allied Commander Transformation, General André Lanata, at the Command headquarters on September 23-24th, for a series of briefings.
The purpose of the visit was to discuss warfare development initiatives carried out by Allied Command Transformation in order to create military warfighting capabilities – today and in the future. General Lanata highlighted also "It is, first and foremost, an opportunity for us to provide you with a deeper understanding of Allied Command Transformation's role and the added value it brings to the Alliance."
General Lanata used the opportunity to raise awareness of Allied Command Transformation's role in ensuring that NATO has the right military instrument of power to guarantee a credible and adaptable posture. Allied Command Transformation, with strong support from Allied Command Operations and utilizing the NATO Defence Planning Process, is evolving, adapting and innovating NATO's minimum capability requirements. Innovation was also a topic during the two days. Allied Command Transformation described how it incorporates innovation in its daily work and how it is using Modelling and Simulation, war gaming and scenarios to support NATO's capability development.
"Allied Command Transformation leads strategic works for Warfare development. We cannot conduct these efforts in isolation. Strong support from Nations is required. This is why we will continue to listen to your opinions, thoughts and expectations carefully," said General Lanata.
The delegation received briefings highlighting the importance of long-term military transformation, the NATO common-funded capability model which provides the necessary transparency across the Alliance, and the NATO Warfighting Capstone Concept, which is one of General Lanata's priorities. "It shapes the Warfare Development trajectory and informs the integrated, timely, effective and efficient development of the Alliance's Military Instrument of Power, in support of its current and future employment." This concept will increase NATO's military advantage to fully meet the warfighters' requirements in the future.
Defence Counsellors are part of the Permanent Representative delegation of their member country within NATO headquarters in Brussels.