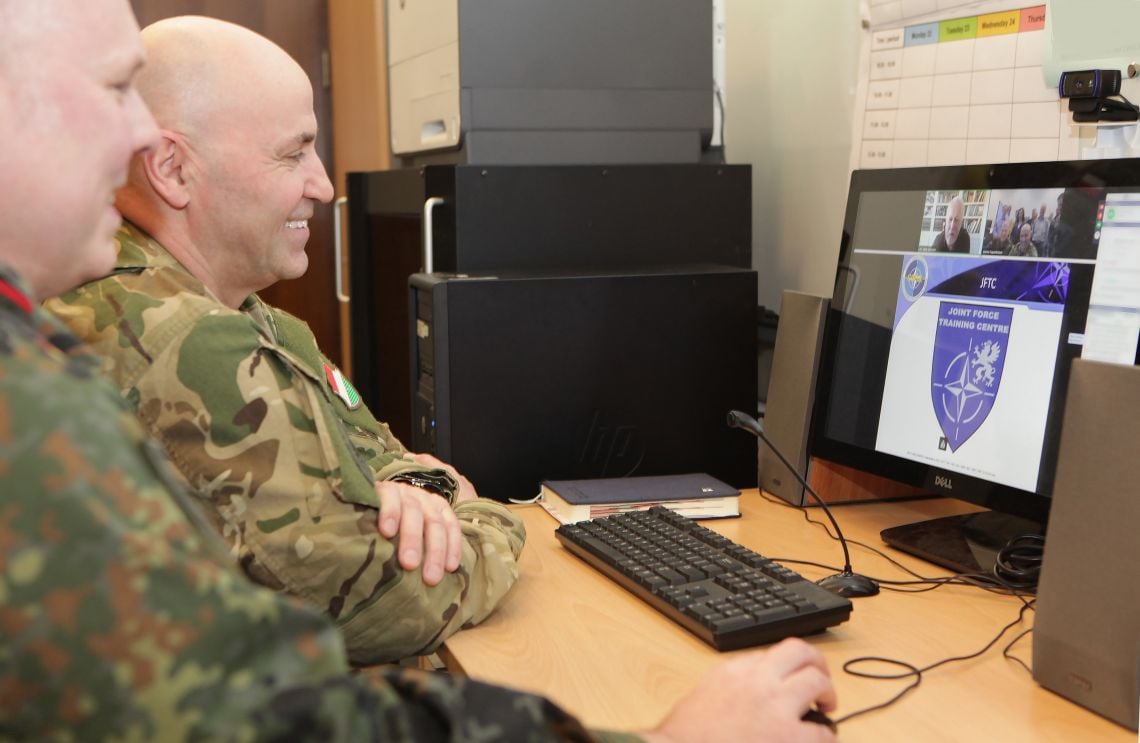 A fully distributed Coalition Warrior Interoperability Exercise starts today.
This year, there is no huge venue for thousands of military operators, engineers and planners to test their equipment. There will be no opportunity to showcase military capabilities piled in a single location. Instead, everything will happen online, tests will be conducted virtually and distributed across remote locations and many time zones from the West Coast of the USA to Central Türkiye.
The COVID-19 pandemic has forced the 2020 Coalition Warrior Interoperability Exercise (CWIX), NATO's largest interoperability event, to shift entirely into the virtual world. From June 8th until June 25th, representatives from 22 nations, partners and other organizations will undertake technical interoperability tests between 145 deployable command and control capabilities from experimental to fully fielded systems. All tests will be conducted from more than 60 remote sites worldwide.
Despite the COVID-19 crisis, CWIX 2020 will provide NATO, member and partner nations and other organizations with a controlled environment to test, identify and fix their interoperability issues to continuously improve NATO interoperability and resilience in future crisis.
"CWIX 2020 will demonstrate the resilience and resolve of NATO and partner nations as they continue to innovate in order to improve interoperability, even during a global pandemic", says General André Lanata, Supreme Allied Commander Transformation before the start of the exercise. He further highlights that "CWIX is where nations improve interoperability through innovation; by developing and experimenting with new ideas, new solutions and new capabilities."
Many aspects of this year's CWIX are being done for the first time. Much of the planning was done online, testing command and control capabilities will take place virtually from national locations, instead of coming together in one central location.
NATO Allied Command Transformation is working hand in hand with the NATO Communications and Information Agency, the Joint Force Training Centre and participating nations and organizations to execute CWIX successfully. The classified Combined Federated Battle-Lab Network and purpose-built unclassified networks make it all possible by connecting participants in a secure environment.
Among many other capabilities, this year CWIX participants are testing the prototypes for NATO's Medical Communication and Information Capability, which is more relevant than ever given the ongoing pandemic. The ability to track patients, plan and manage medical evacuations (MEDEVAC) and monitor disease spread and severity through syndromic surveillance play an important role. Syndromic surveillance within NATO allows the Alliance to become aware as early as possible of the emergence of a disease outbreak that requires public health action.
This CWIX execution is certainly different from previous CWIX events; but Interoperability is and will be always its focus. Interoperability provide us with the ability to act together coherently, effectively and efficiently to achieve Allied objectives, which is the foundation for all NATO operations. All NATO missions depend on fully interoperable command and control capabilities to enhance readiness and achieve greater deterrence so that NATO and partner nations' forces can "act as one", saving lives and money whenever and wherever required.