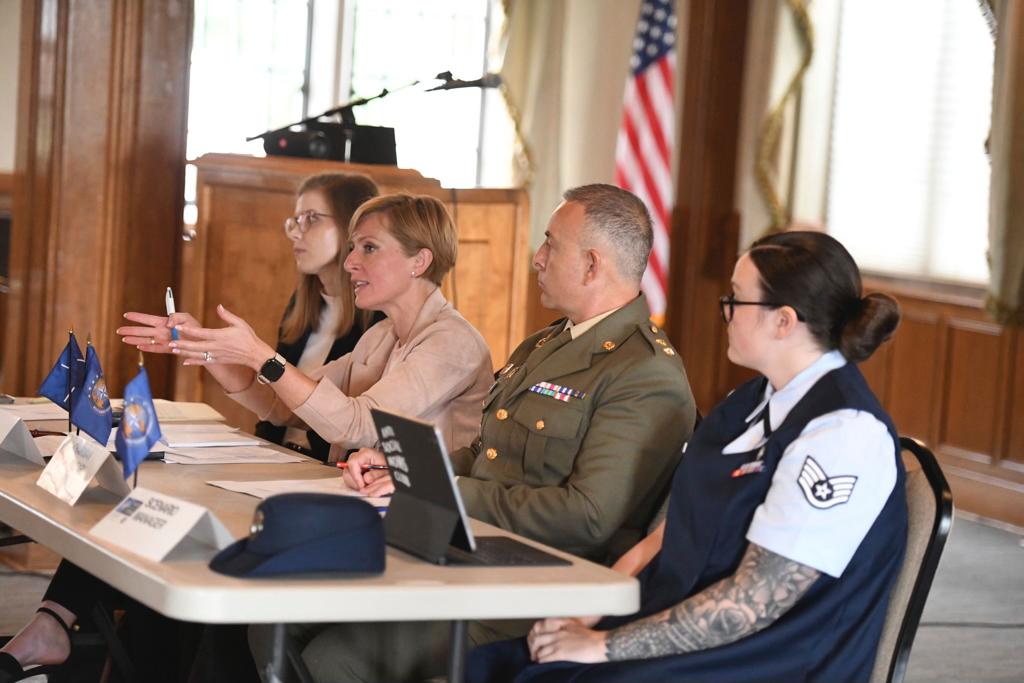 LEXINGTON, VA – On September 7th, Allied Command Transformation facilitated a NATO Model Event, hosted by the Virginia Military Institute. Participants from the Virginia Military Institute each represented a member nation and simulated a North Atlantic Council session on the topic of NATO's counterterrorism policy in Africa, a pertinent and growing topic within geopolitics.
During this iteration of the NATO Model Event, students from the Virginia Military Institute each represented one of NATO's 31 member states, as well as Sweden as an invitee. In advance of the event, participants conducted research on their country's policy toward countering threats from terrorists in Africa and explored the potential options that their countries would be most likely to follow. On the day of the event, the students demonstrated their ability to negotiate and think critically while also accounting for the geopolitical perspectives of various member nations. The goal of the day's session sought to reach an Alliance-wide consensus on NATO's course of action.
Allied Command Transformation staff spearheaded the event and provided important perspectives on the actual functions of North Atlantic Council meetings, leveraging experience in these sessions to guide and inform the NATO Model Event. These staff members acted as the Secretary General, Chair of the Military Committee and Assistant Secretary General, operating much as an actual North Atlantic Council session would. This format encourages a real-life atmosphere that fosters debate, problem solving and consensus-driven decision-making among the Allied countries represented by the Virginia Military Institute's students.
NATO Model Events are important for both the Alliance and the students. The outreach for Allied Command Transformation strengthens its mission of encouraging youth engagement and academic values in NATO member nations. Furthermore, this event increases the awareness of NATO's mission and its role within the Western security structure while also providing a valuable education opportunity for student participants. For some students, the NATO Model Event is their first exposure to the NATO decision-making process.
Following the event, Allied Command Transformation personnel held an informative seminar with the Virginia Military Institute students, answering questions on the structure of NATO and career opportunities with the Alliance.