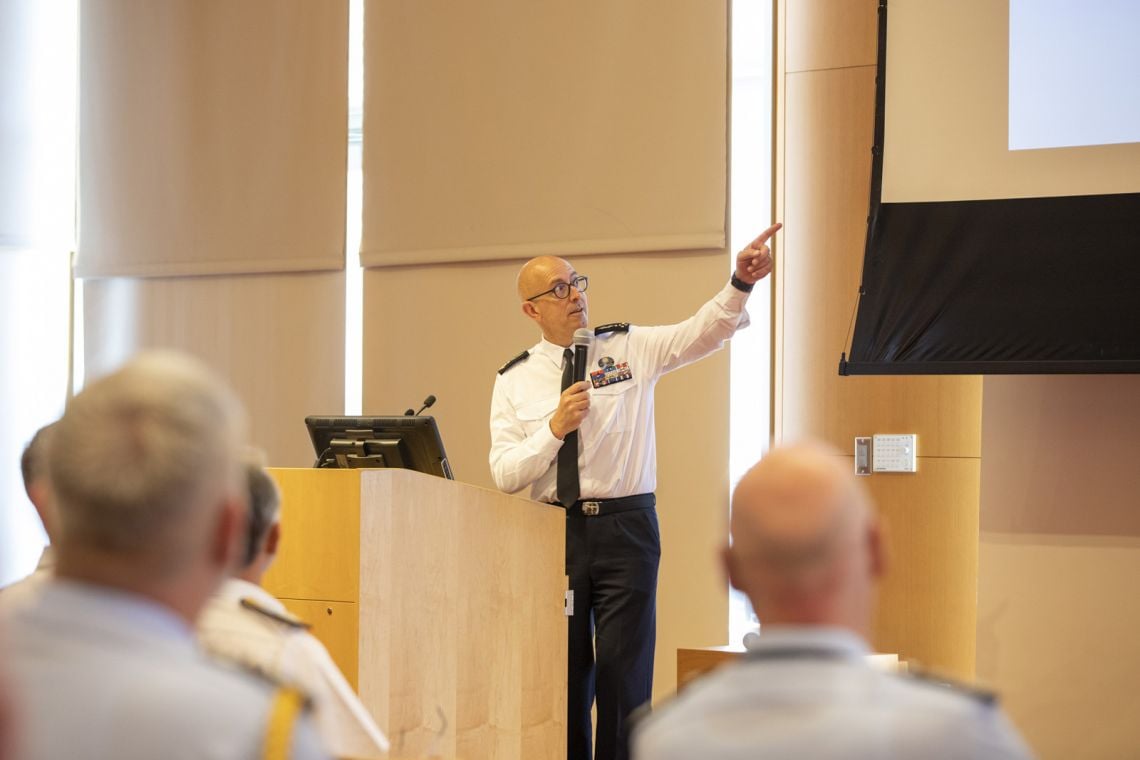 Norfolk, Virginia – The Combined Joint Operations from the Sea Centre of Excellence, in coordination with NATO Allied Command Transformation, hosted the 2022 NATO Centres of Excellence Directors' Conference from 27-28 April.
This year's Conference is a once-in-28-years opportunity to host the Conference in Norfolk, NATO's Home in North America, allowing for an enhanced Allied Command Transformation interaction and engagement.
Supreme Allied Commander Transformation, General Phillipe Lavigne and U.S. Second Fleet Commander and Director, Combined Joint Operations from the Sea Centre of Excellence, Vice Admiral Daniel Dwyer opened the conference. The Mayor of Norfolk, Mr Kenneth Cooper Alexander was in attendance.
The Conference provides the venue to foster interaction between NATO Centres of Excellence Directors, International Staff, Allied Command Operations (NATO's other Strategic Command), Joint Force Command Naples, NATO Strategic Direction South Hub, representatives from the European Union Centre of Excellence for Countering Hybrid Threats, and representatives from the Joint Analysis Lessons Learned Centre, Joint Warfighting Centre, and Joint Force Training Centre. As a new development this year, a representative from the International Demining Centre from Colombia attended the conference. NATO Allied Command Transformation, in coordination with the Supreme Allied Commander Europe is responsible for Centres of Excellence coordination and utilisation within NATO. Currently, there are 28 Centres with NATO accreditation.
The Centres help NATO adapt its military capabilities. Each one has a unique role in the four pillars of cooperation: (1) Analysis and Lessons Learned, (2) Doctrine Development and Standardisation, (3) Education, Training, Exercise, and Evaluation, and (4) Concept Development and Experimentation. Each Centre is a direct link between its unique mission and warfare development, for which Allied Command Transformation is responsible.
Recent developments on Deterrence and Defence of the Euro-Atlantic Area and NATO Warfighting Capstone Concept, comparison of experiences and shared best practices were also part of the agenda.