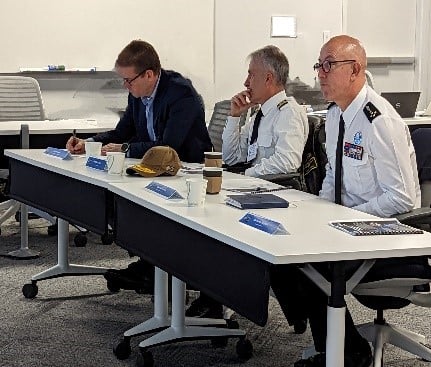 The second PM-ADM capability development workshop was held in Norfolk, VA 13-15 December 2022.  This workshop delved into the capability requirements and continued refinement of operational requirements for tools for political-military decision making at the NATO headquarters level. This information is crucial in developing the Capability Requirement Brief (CRB) scheduled for submission to governance in 2nd Quarter 2023.
Supreme Allied Commander Transformation General Philippe Lavigne joined the final day of the workshop for the capability demonstrations provided by commercial industry. The demonstrations showcased Commercial Off The Shelf (COTS) capabilities available to enhance the decision making process.
As envisioned, PM-ADM will support the North Atlantic Council, NATO's principal political decision-making body, in reaching consensus faster and making better-informed decisions based on data driven analyses.  This predictive capability is founded on an ongoing (24/7) process of identifying and importing just the data relevant to NATO's interests and constructing an operational net assessment of that data which spans all domains such as political, military, economic, social, and infrastructural.