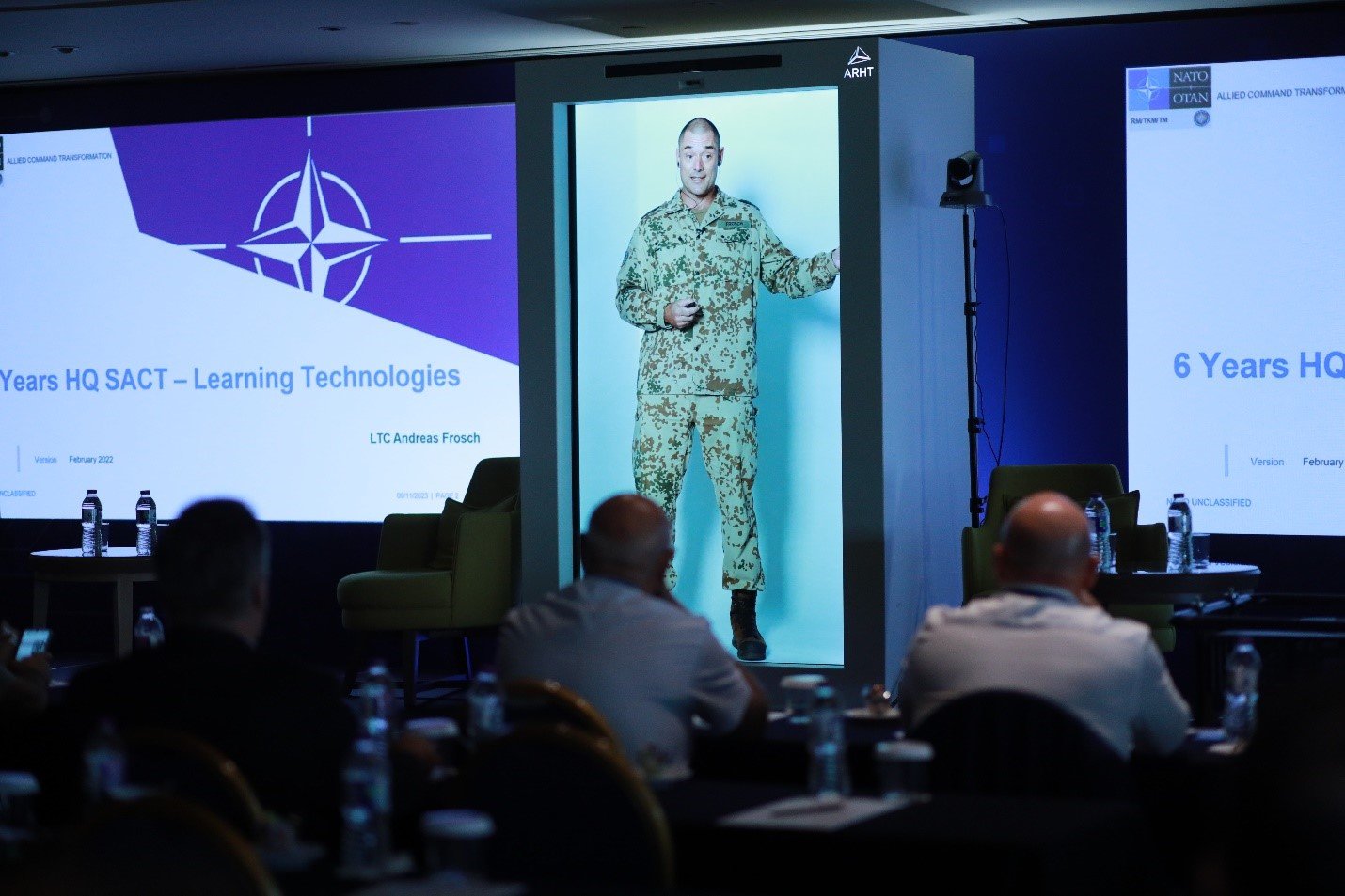 This week, the Joint Force Directorate from NATO Allied Command Transformation held the 5th annual NATO Training Technology Conference in the historic city of Athens, Greece from September 12th to 14th.  It was graciously hosted by the Hellenic National Defence General Staff and was coordinated by the Modelling and Simulation Learning Technologies Branch from NATO's Allied Command Transformation.  
The event served as a dynamic platform for NATO entities, national representatives, academic professionals, and industry experts to converge and explore the cutting-edge developments in training technology within the NATO Alliance.

One of the highlights of the conference was the extensive knowledge sharing that took place over the three days. Attendees were treated to a plethora of informative sessions, workshops, and presentations, providing a comprehensive overview of the latest advancements in training technology. From immersive virtual reality simulations to Artificial Intelligence-driven solutions, the conference showcased a wide array of innovations aimed at enhancing the effectiveness and efficiency of NATO's training programs.

Collaboration was a central theme throughout the NATO Training Technology Conference, as experts from various sectors came together to exchange ideas and best practices. This spirit of cooperation was particularly evident during panel discussions and roundtable sessions where attendees delved into the challenges and opportunities facing NATO training environments. The synergy between NATO organizations, academic professionals, and industry leaders was substantial and fostered an environment conducive to brainstorming solutions and forging new partnerships.

The success of the NATO Training Technology Conference was the ability to blend the latest technological advancements with the expertise of professionals from diverse backgrounds. It demonstrated NATO's commitment to staying at the forefront of training technology to ensure it is prepared for the challenges of the modern world. At the conclusion of the conference, attendees left inspired and equipped with valuable insights to continue innovating and improving the training programs vital to NATO's mission and core tasks of Collective Defence, Crisis Management and Cooperative Security.

The 2023 NATO Training Technology Conference in Athens was a resounding success, bringing together a diverse array of experts and stakeholders to explore the latest trends in training technology. Through knowledge sharing, collaboration, and networking, the event reinforced NATO's commitment to staying at the cutting edge of training methodologies, ensuring the alliance remains strong and prepared in an ever-evolving and technological world.