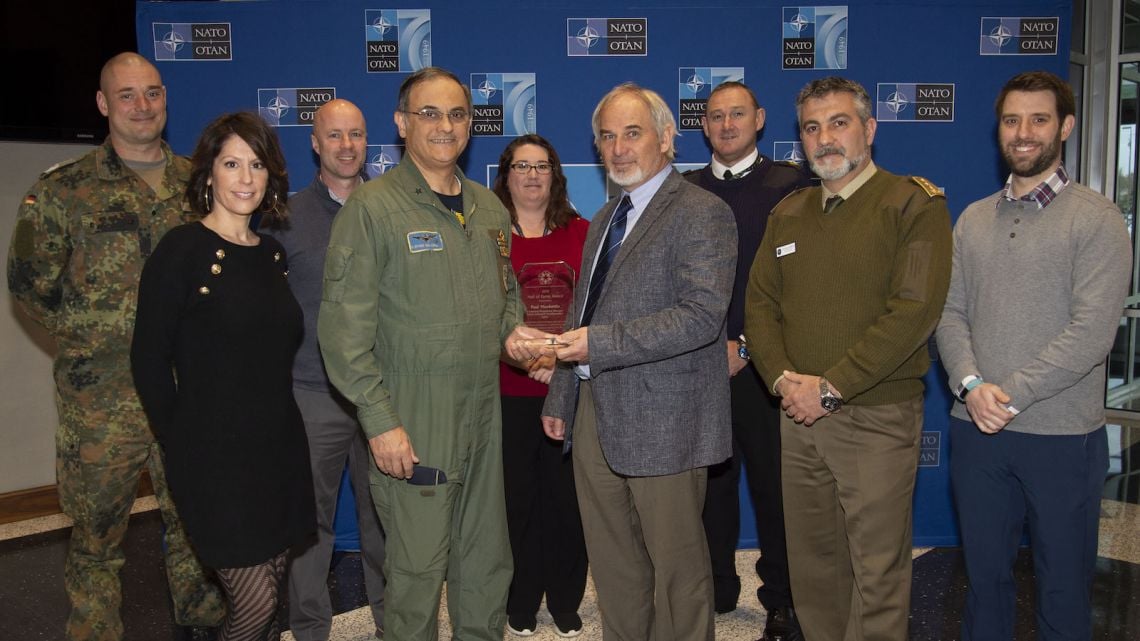 The Federal Government Distance Learning Association inducted NATO's e-Learning Programme Manager, Paul Thurkettle, into its 2018 Hall of Fame.
Each year, this prestigious award is presented to an individual who has made significant contributions and accomplishments in promoting and developing distance learning. This award is not only an incredible recognition and achievement for the Command but also a high point for the NATO-sponsored initiative to improve NATO's use of technology for education and training.
"This award shows just how far we have come since we started this programme", Thurkettle stated. With a small budget and a very small team, we are now reaching all of NATO, NATO nations and partners, delivering courses online as well as training and assisting them with the sharing of courses and furthering their national e-Learning development."
Since the creation of Allied Command Transformation in 2003 to support NATO's transformation into the future, NATO's ability in adopting technology for education and training has greatly improved, with online learning now being used by all NATO education and training facilities as well as in the support of operations, exercises and academic training.
Introducing a NATO-owned e-Learning delivery capability, as well as creating an online course production facility to support the NATO Command and Force Structure, has allowed Allied Command Transformation to support over 150,000 users in the delivery of quality online courses.
NATO's e-Learning Programme is part of Allied Command Transformation's leading role for all of NATO's education and training requirements. It is a responsibility which falls under Major General Stefano Salamida, the Deputy Chief of Staff Joint Force Development. The Education & Individual Training Branch supports NATO-wide education and individual training requirements and opportunities which are provided by the six NATO Education and Training Facilities, Centres of Excellence, Partnership Education & Training Centres and nations.