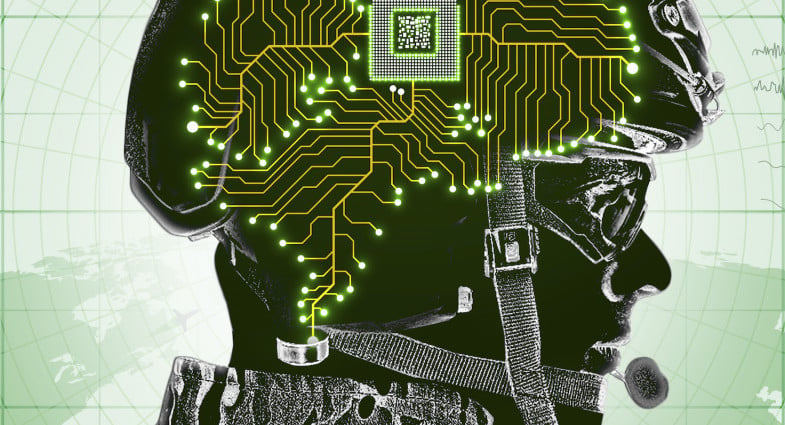 The upcoming Fall iteration of the NATO Innovation Challenge is seeking innovative tools and measures to identify, assess and protect against attacks on the cognitive domain of NATO forces and their Allies. The Innovation Challenge will be co-led by Canadian Special Operations Forces Command, the Innovation for Defence Excellence and Security Program, and the NATO Innovation Hub during the month of November 2021, with the "Pitch Day" on November 30th. Conducted twice a year, the aim of these challenges is to give NATO new, creative and efficient ways to respond to security challenges. The challenge is open to entrepreneurs, designers, inventors, engineers, scientists, coders, and others.
Adversarial attempts to manipulate human behaviour will present an enduring challenge to Allied nations' defence and security. This emerging threat of modern warfare goes beyond controlling the flow of information. Cognitive warfare seeks to change not only what people think, but also how they act. Attacks against the cognitive domain involve the integration of cyber, disinformation/misinformation, psychological, and social-engineering capabilities. The new operating environment for decision-makers engages their ability to both detect and respond to attacks on the cognitive domain.
Cognitive warfare positions the mind as a battle space and contested domain. Its objective is to sow dissonance, instigate conflicting narratives, polarize opinion, and radicalize groups. Cognitive warfare can motivate people to act in ways that can disrupt or fragment an otherwise cohesive society. Ensuing disorder can influence decision-making, change ideologies, and generate distrust among Allies.
This pitch-style event invites non-traditional innovative thinkers from across all 30 NATO member nations to showcase ways of securing the cognitive domain against attacks. Whether an industry start-up, academia, or an established small/medium business, NATO is looking for new technologies and measures that can combat the threat of attacks on the mind.
Since 2017, The NATO Innovation Hub from Headquarters Supreme Allied Command Transformation co-organizes Innovation Challenges with a NATO Nation; the overall theme of the challenges is to adopt, adapt and create.
The Spring 2021/1 Innovation Challenge iteration focused on innovative solutions that improve space domain awareness; the Innovation Challenge began on 26 March and the "Pitch Day" was held on 29 June. Share My Space provided the winning pitch for their solution "Visualization and anticipation of hostile space manoeuvers". The second place winner was Mission Space for their solution "New real-time and short-term hazard warning system of incoming CME's and space weather events". The third place winner was University of Calgary with VizworX for their solution "3D Collaborative Space Situation Awareness System".
The Innovation Challenge aims to stimulate and exploit the potential of innovation everywhere in the Alliance and to create a NATO-wide innovation network as a federation of entities (from NATO and Nations) leveraging innovation, providing mutual support, sharing best practices, identifying issues to solve, seeking subject matter expertise, audiences and solution proposals. This network is a force multiplier for all its nodes, allowing problems and solutions to be considered within a global ecosystem. The Innovation Challenge also seeks to help develop Innovation Hubs throughout the 30 NATO Nations, with a "think big, start small, scale up" approach. After the Challenges, some of the ideas generated by the Innovation Challenges can be further developed by the Lab of the NATO Innovation Hub.
Click here to learn more and join the NATO Innovation Challenge Fall 2021.