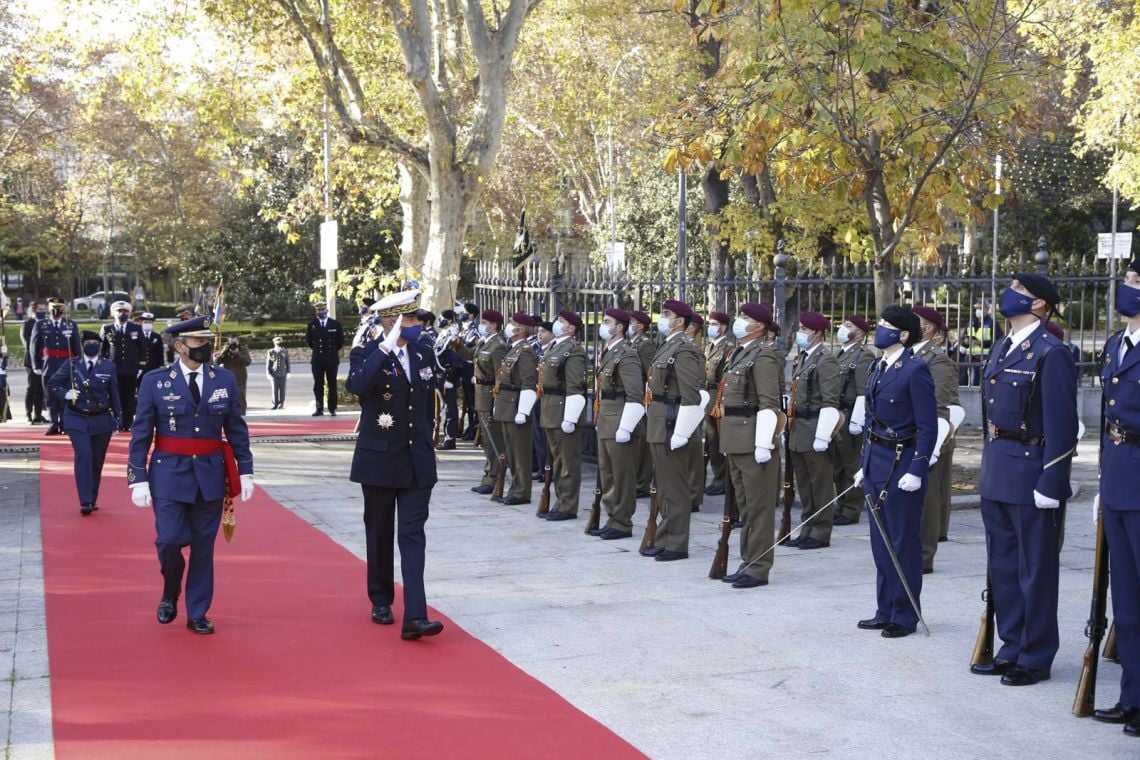 The role of NATO's Allied Command Transformation in Warfare Development, NATO-European Union cooperation, NATO's Defence Planning Process and Allied Command Transformation's contribution to NATO operations and missions were the main topics discussed during General Lanata's visit to Spain, November 23rd – 25th, 2020.
Welcomed by the King of Spain, His Majesty Felipe VI in Palacio de la Zarzuela, General Lanata also met with the Spanish Minister of Defence, María Margarita Robles Fernández, and the Spanish Chief of the Defence Staff, General Miguel Ángel Villarroya.
The NATO Warfare Capstone Concept, NATO's ambitious concept that will describe the way the Alliance will operate on a 20-year plus horizon, was the centrepiece of the meeting: the Concept will ensure that the Alliance is capable of initiating the appropriate Warfare Development actions and identifying the resulting capability options.
General Lanata also spoke to the National Centre for Defence Studies, CESEDEN. He informed an audience of more than 100 future military leaders from twenty nations, "The coherence and the cohesion of NATO's common military culture and forces, having been built patiently for more than 70 years, constitutes, in my eyes, a great success whose effects go well beyond only the military effects obtained in operations. NATO's military tool has proven its effectiveness in the field on numerous occasions, and it brings confidence to our forces and fear in our adversaries. It is a deterrent and a stability factor."
In his speech, General Lanata also touched upon Allied Command Transformation's essential role in providing short and long-term adaptation, coordination and coherence in development of NATO's Military Instrument of Power, describing its mission as a, "continuous thinking of NATO's military adaptation." Regarding the ability of different military forces to work together, General Lanata said, "NATO's military power is not the sum of the Allies' military capabilities. It is a synergy that emerges from our efforts to ensure we are 'interoperable', in its broadest meaning. Interoperability has too often been reduced to its technical dimension, but interoperability is much more. It allows Alliance to ensure that we get 'more than the sum of its parts'".
In the dynamic and uncertain security environment, the success of NATO relies on capabilities delivered and adapted at the speed of mission relevance.