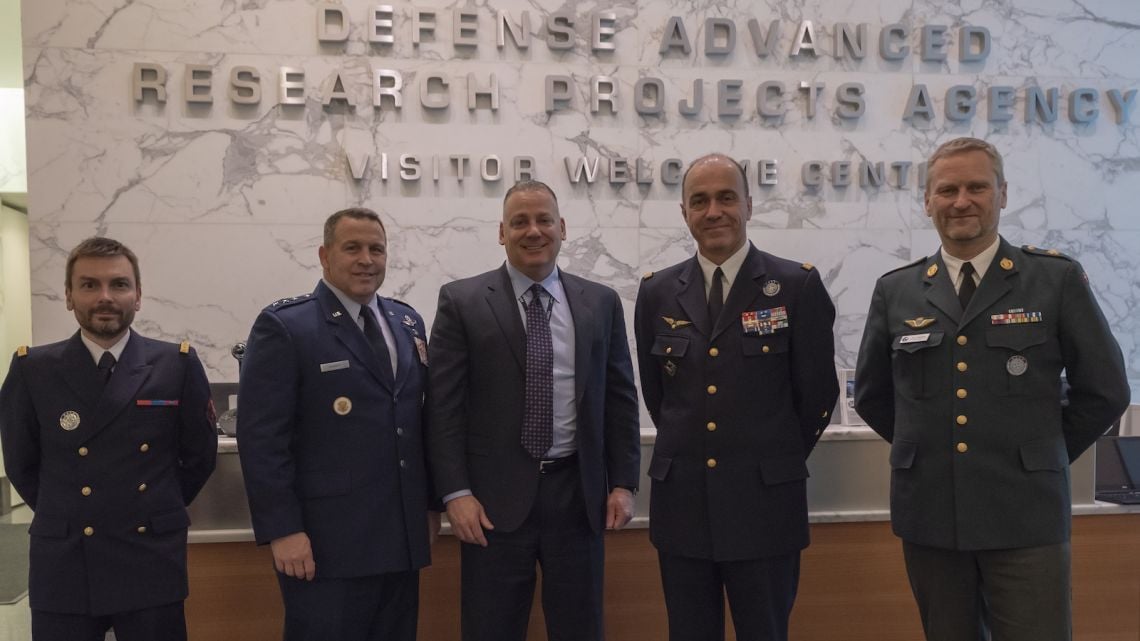 NATO Supreme Allied Commander Transformation, General Andre Lanata, paid a visit to the Defense Advanced Research Projects Agency in Washington, D.C. on March 7th.
General Lanata was welcomed by Peter Highnam, the Agency Deputy Director. Aim of the visit was to identify ways to improve the interaction between NATO's Allied Command Transformation and DARPA on common topics.
General Lanata met with the management of the Mission Support Office, where him and his delegation were given a detailed presentation on DARPA's mission, strategic goals and main lines of effort.
"Allied Command Transformation shares a common vision for success of Alliance's projects for the future: the planification and execution of our projects in collaboration with partners through open innovation," said General Lanata during his remarks.
As NATO's Warfare Development Command, Allied Command Transformation prepares the Alliance for the "wars of tomorrow", directing its capability development. This is an essential part of the military transformation. Allied Command Transformation explores and innovates permanently, and innovation is applied to all strands of the Command's work. Only through innovation NATO can retain the Alliance's edge.