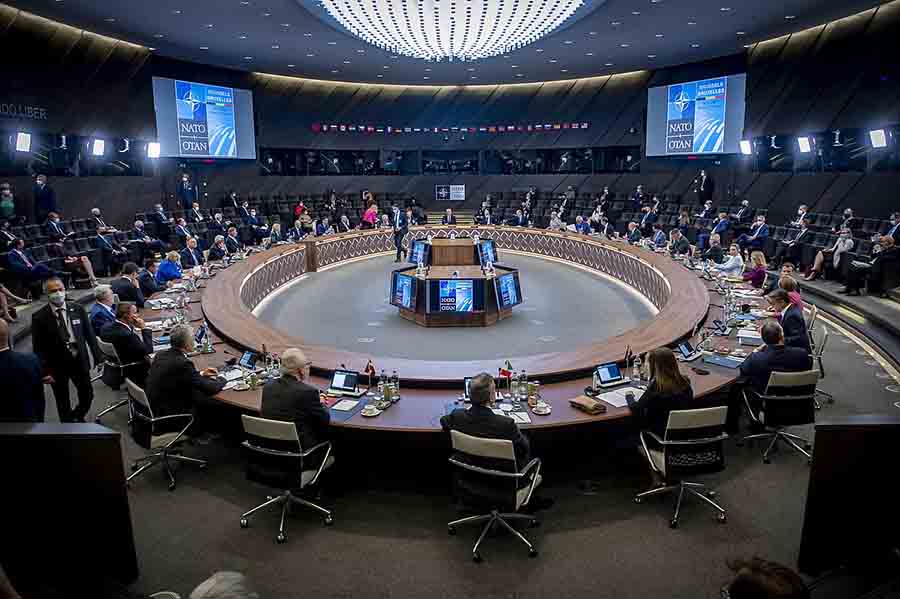 Allied Command Transformation presented the vision for developing a Multi-Domain Operations-enabled Alliance to the NATO Military Committee
During a NATO Military Committee meeting on July 11th, Lieutenant General David Julazadeh, Deputy Chief of Staff Capability Development, presented the vision for Multi-Domain Operations. Alongside Lieutenant General Julazadeh was Major General Karol Dymanowski, Deputy Chief of Staff Strategic Development & Preparation at NATO SHAPE, which highlighted the operational focus and Bi-Strategic Command approach to develop NATO's initial Alliance Concept for Multi-Domain Operations.
The urgency for the Alliance to conduct Multi-Domain Operations is based on the rapidly changing security environment that is reflected in the new NATO Strategic Concept. It requires the Alliance to re-think warfighting and warfare development in the short, medium and long term to maintain NATO's military credibility, especially in the context of Russia's war of aggression against Ukraine. The Alliance needs to fully incorporate Space and Cyberspace capabilities and threats into its military planning and develop the ability to not only fuse information from all domains and environments, but also to optimise multi-domain activity between military and non-military actors towards a unified outcome. The results of this coordinated approach across the five operational domains will further sharpen the physical, virtual and cognitive effects dimensions. Digital Transformation will be fundamental to the success of Multi-Domain Operations as NATO transforms to a data-centric organisation that appreciates, shares, exchanges and exploits data to achieve its objectives.
"Our adversaries are aggressively influencing NATO members in all 5 operational domains. Adapting the Alliance to a Multi-Domain Operations approach enables NATO forces to operate with agility and unity across all domains and environments to successfully address those challenges," said Lieutenant General Julazadeh during his presentation.
The NATO 'working' definition of Multi-Domain Operations is "the orchestration of military activities, across all domains and environments, synchronized with non-military activities, to enable the Alliance to deliver converging effects at the speed of relevance". The effective application of Multi-Domain Operations can only be achieved through a cultural change, by nations and NATO, from a traditional Joint approach to one that is more widely focussed across all five operational domains; an essential mind-set change towards Multi-Domain Operations.