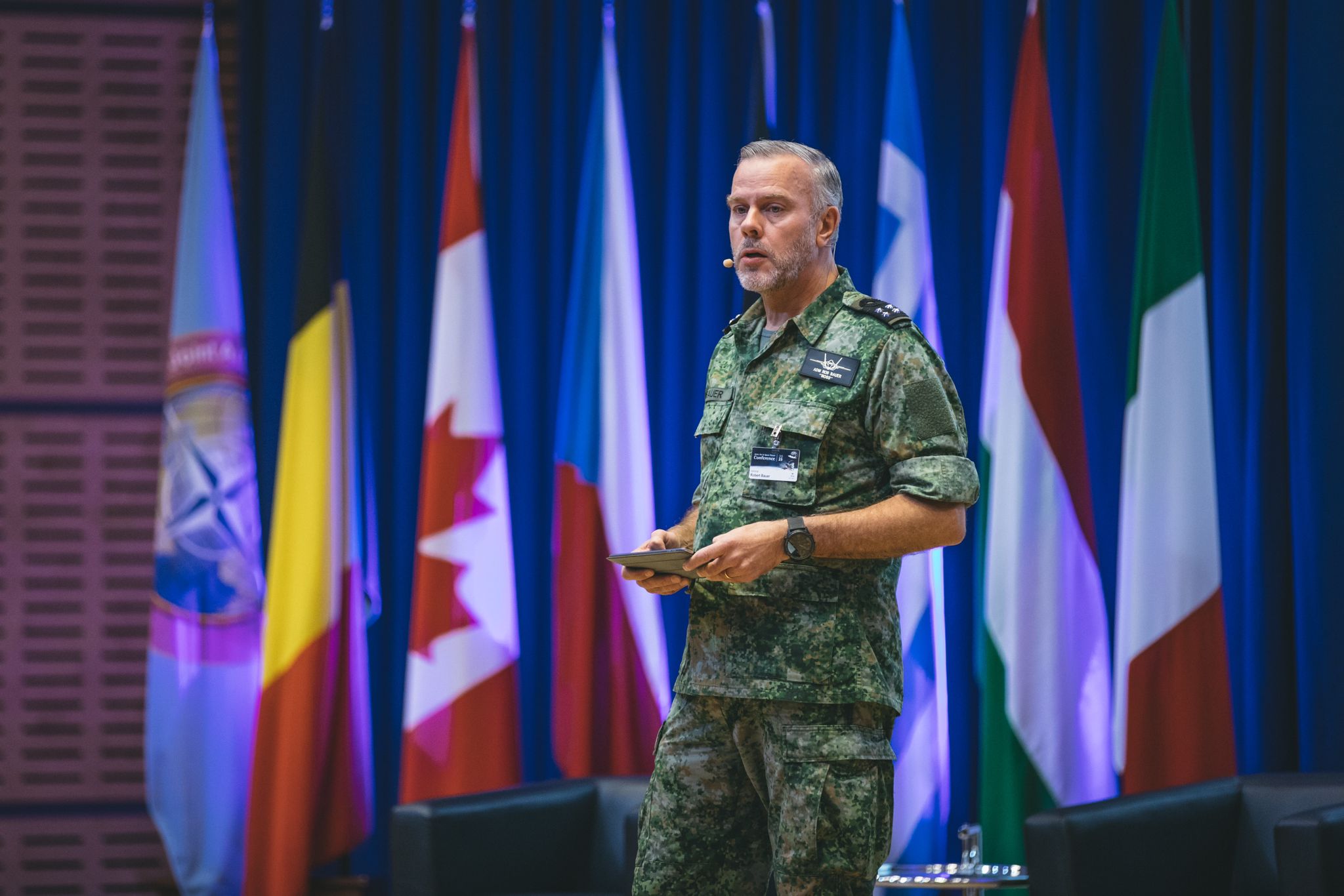 ESSEN, Germany. Hosted by NATO's Joint Air Power Competence Centre, the Annual Joint Air and Space Power Conference took place in Essen, Germany from October 10th to 12th, 2023.  A pivotal event for the Air and Space Power Community with the theme "Enhancing Deterrence and Defence Through Joint Air Power – Credible, Capable, and Available," this conference was the flagship event of the Joint Air Power Competence Centre.
In a rapidly evolving global security landscape, where challenges span multiple domains, the importance of joint air power as a cornerstone of NATO's deterrence and defence capabilities cannot be overstated. The 2023 conference brought together more than 300 senior military and civilian leaders from NATO member nations representing defence industry, academia and all military services, to engage in discussions of utmost importance to air power professionals.
Delivering the keynote address on the first day of the conference, the Chair of the NATO Military Committee, Admiral Bauer reflected on the importance of Air and Space Power in this new era of collective defence. "Safeguarding the integrity of Alliance members' sovereign airspace is a permanent peacetime task that highly contributes to NATO's collective deterrence and defence. It is a clear sign of our cohesion, shared responsibility and solidarity. And with growing insecurity and challenges, the importance of Air and Space Power will grow even more", he emphasised.
The 2023 Joint Air and Space Power Conference explored how NATO should further address the challenges of deterrence and defence through NATO Joint Air Power. Emphasizing the need for NATO's Joint Air Power to be credible, capable, and available across various domains to effectively confront the complex and multifaceted security environment; contributing to the Alliance's strength; and ensuring that NATO remains a trustworthy organization able to provide for the defence of its members and their shared values of freedom and democracy.
High-ranking speakers, panellists, and sponsors from the defence industry convened to discuss NATO's Air and Space posture, resilience, and deterrence. Panel discussions during the event allowed for robust engagements, enabling attendees to gain insights and contribute to the ongoing efforts to bolster NATO's deterrence and defence capabilities.
The 2023 Joint Air and Space Power Conference served as a vital gathering of air power professionals and military leaders. As the security landscape continues to evolve, this conference is a critical forum for shaping NATO's response and ensuring the Alliance's readiness to defend its members and uphold their shared values.