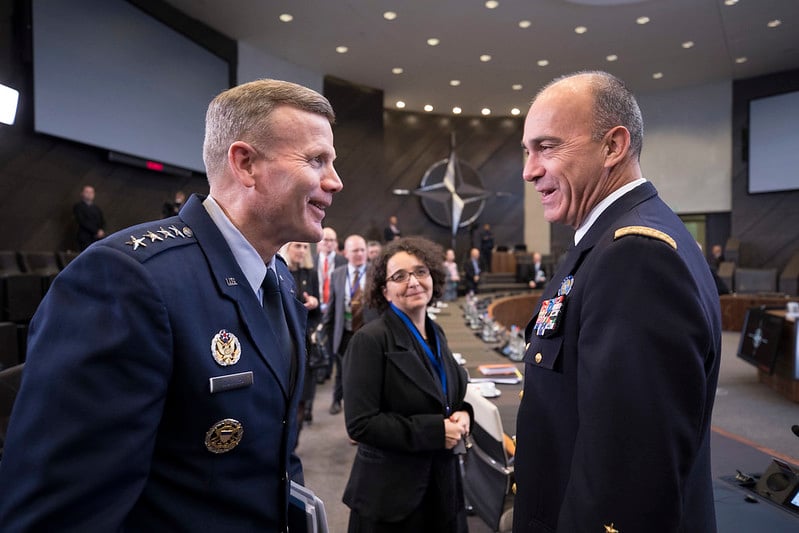 NATO Defence Ministers have met in Brussels on October 24th and 25th to address key issues for the Alliance.
The 29 Allied ministers focused their attention on NATO missions and operations from the Western Balkans to the Middle East, increasing the readiness of NATO forces and continued progress towards fairer burden-sharing.
Afghanistan was also high on the agenda with NATO remaining committed to Afghanistan and continuing to support the Afghan security forces with training and funding.
Ministers also addressed the situation in northeast Syria. Allies agreed on the need for a political solution to the conflict in Syria, and the importance of safeguarding the gains made in the fight against ISIS.
Ministers have also discuss NATO's response to hybrid threats, and work to ensure the resilience of Allied societies. While civilian infrastructure is a national responsibility, Article 3 of NATO's founding Washington Treaty indicates that resilience is part of every Ally's commitment to NATO, and to each other, "That is why NATO defence ministers will agree an update to our baseline requirements for civilian telecommunications," said the Secretary General.
General Lanata declared: "Resilience is at the intersection of the civilian and military, private and public sectors, national and multinational organizations, with blurred boundaries and responsibilities between them.(…) Education and learnings are fundamental building blocks in achieving resilience, developing our shared awareness and helping us understand risks and accept the subsequent actions''.
Allied Command Transformation has conducted two separate conferences regarding Resilience with the city of Norfolk, gathering a large breadth of stakeholders from nations, organizations, industries and smart cities.
At the end of the two intensive days, the Secretary General underlined that the discussions will set the stage for the meeting of NATO leaders in London, where Allies will take decisions to further adapt and strengthen NATO.