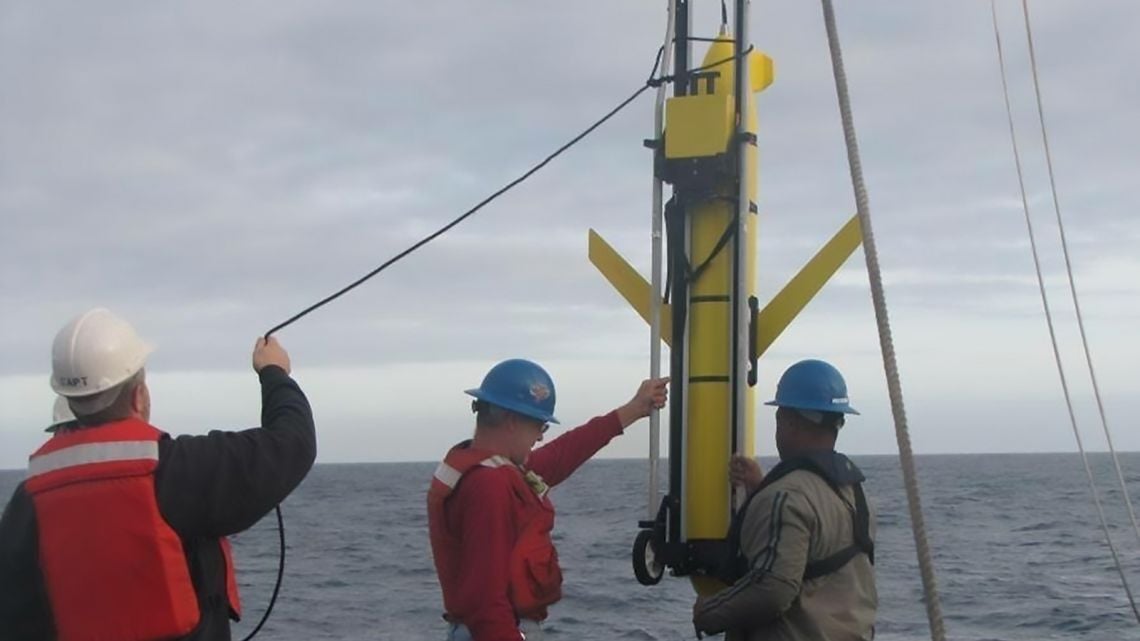 Off ICELAND – NATO's home in North America, Allied Command Transformation, is sponsoring a unique and innovative expedition using unmanned underwater autonomous vehicles to track changes in the underwater environment, which are essential for anti-submarine warfare capabilities.
The summer sea ice in the Arctic is projected to be greatly reduced in the coming decades, causing changes in the Arctic water temperature, depth and salinity. These changes, in turn, impact acoustic parameters underwater, which are essential for submarine detection capabilities.
In order to prepare for these future challenges, NATO's Allied Command Transformation is funding and conducting Science and Technology investigations in the region. Nordic Recognized Environmental Picture (NREP-17) is the latest of these expeditions and uses, for the first time, unmanned underwater vehicles in strong currents, heavy seas and partially ice-covered areas.
The unmanned underwater autonomous vehicles will be deployed with the task of mapping local underwater ambient noise and studying the predictability of ocean and acoustic environments. The data, after being received by the NATO research vessel "Alliance", will be used to evaluate ocean forecast capabilities and to study the predictability of ocean and acoustic environments.
The expedition is managed by the NATO Science and Technology Organization's Centre of Maritime Research and Experimentation. Many NATO nations, including Germany, Spain, France, the UK, Italy, Norway, Portugal, USA have already shown a dedicated interest in additional future trials, for example, for the evaluations of possible under-ice and ice-edge activities.
NATO's Allied Command Transformation will continue to promote the use of new technological tools and innovative solutions to not only transform warfare and NATO capabilities, but also to leverage nations' respective strengths and build an Alliance that is stronger than the sum of its parts.