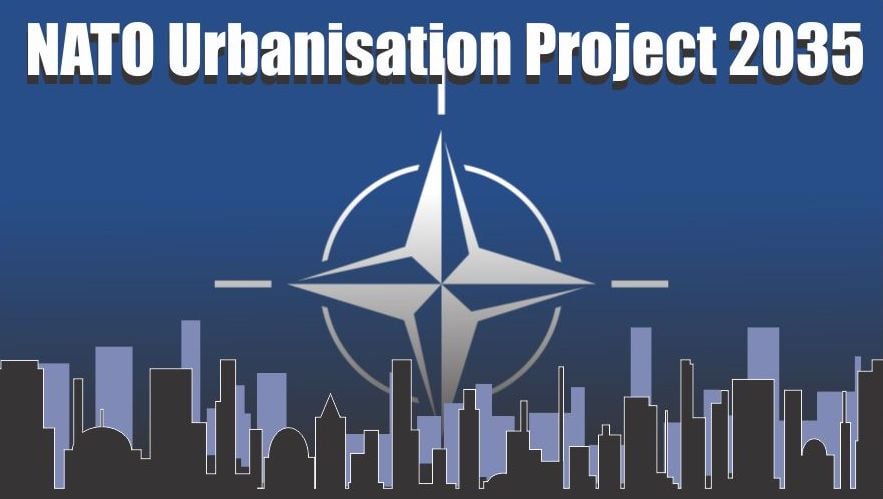 Impact of Urbanisation on NATO
Over half (55%) of the world's population already lives in cities; the United Nations estimates that urban areas worldwide will grow from 4.2 billion in 2018 to 6.7 billion (68% of world population) by 2050. They will have a diversity of sizes, shapes, demographic settings and experiences, some with opportunities, others marked by under-governed spaces, poverty and overcrowding. Cities are significant drivers of development and economic activity and centres of strategic, political and symbolic power with influence extending beyond their boundaries. NATO Strategic Foresight Analysis has identified urbanisation as a key security trend of potentially significantly impact.
Urbanisation Project
In November 2014, the NATO Military Committee tasked the two Strategic Commands to conduct a 'Conceptual' Study on Urbanisation. The detailed study, delivered in March 2016, showed that NATO needs to enhance and advance its methods of operating doctrinally, organizationally, and materially, as well as its leadership and training. The Military Committee then tasked the Strategic Commands to refine and condense the study, taking into account the upcoming Urbanisation Wargame scheduled for fall 2016. The 2016 NATO Urbanisation Seminar Game took place at the NATO Defense College. The game focused on an Urbanisation Technology Advanced scenario of a full scale Littoral Urban Operation in a high intensity conflict, characterised by a hybrid threat in a fictitious city of 2035. Post-game analysis was reflected in the Refined Study, delivered in March 2017, and became the foundation for the Capstone Concept.
Concept Development
In May 2017, the Military Committee tasked the Strategic Commands to develop an overarching Capstone Concept "Joint Military Operations in an Urban Environment" to "be the required bridge to future capability development of the Alliance." The concept was developed per the NATO Concept Development and Experimentation process. Writing workshops developed the concept's structure and content. A "Concept Test" assessed its logic and flow. The final step was a Validation Wargame hosted by the Development, Concepts and Doctrine Centre at the Defence Academy of the United Kingdom, Ministry of Defence, Shrivenham. The wargame was set in 2035 at the operational level in order to draw out strategic level implications. It used two supporting models, "Archaria" and "Marvel".
Urbanisation Capstone Concept
The Bi-Strategic Command Joint Military Operations in an Urban Environment Capstone Concept was developed in coordination with NATO and its Partner Nations, NATO Centres of Excellence, with collaboration by Academia, Industry, NATO Science and Technology Organization Operations in Contested Urban Environments Panel, International Committee of the Red Cross, and the City of Norfolk. The concept gives strategic-level guidance, considers city size, climate, and development level, covers all domains and NATO's core tasks. It looks into the future, projecting out to 2035, while taking into account current challenges. It articulates implications and provides military advice on capability requirements. This concept does not provide tactical guidance. It was delivered to the Military Committee in December 2018.
More information
The project was featured in Joint Warfare Centre's Three Swords magazine. For more information please contact [email protected].